Computer Star
Data Recovery, laptop, Mac repair,Computer repair on Ridgeway Drive Mississauga, Ontario
(Ridgeway, Laird, Collegeway)

We are serving Ridgeway industrial area businesses & residents for the last several years. We specialize in Data Recovery, Mac, iMac, MacBook, MacBook Pro repair, computers and PC laptop troubleshooting. Our experts can recover data from business servers, raid arrays, PC, Mac and Laptop hard drives. We repair all kinds of notebooks, iPads, iPhones, iPods from all brands like HP laptops, Dell notebooks, Lenovo Think Pads, Acer computers, Apple, Sony, Toshiba and other brands. We also sell PC laptop, desktop and Apple computer parts. If you want to sell your broken or working laptop or any Apple product like MacBook, MacBook Pro, iMac, iPhone etc., please bring it to us for free evaluation. We buy Apple and PC laptop / desktop computers. Looking for computer repair on ridgeway Mississauga? We can help.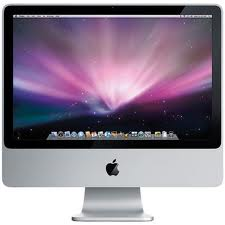 Computer repair Mississauga location is serving residents and small businesses of Mississauga West like ridgeway drive industrial area, Magwood Road, Aubrey Road, Dundas W, Bristol circle, Portlan drive, Winston Park drive, Brighton road, Magwood road, Cherrington crecent Fenwick crescent, Mulcaster road, Marmac crescent, Charlebrook ct, Burgess crescent, Loyalist Dr, Orleans road, casecade ct, Dover crescent, Eden Oak crescent, Cajun crescent, Pettigrew crec., Harvey crec., Irwin crt, Cornish ct, Baird ct, St. Laurent ct, Price ct, Ketchum ct, Jackpine road, Cartmel road, Kelso cres., Ingram road, Brett road, Huxley dr, Bangor road, ,Vega blvd, Mcmaster road, Ace'z Demo, Valcourt Crescent, Beau Rivage Crescent, Dovetail mews, 9th line, Ridgeway & HWY 403, Dundas area, Dunwin drive, 5th line west, Erinmills Parkway, Sheridan Mall area, QEW and Winston Churchill blvd, QEW and Erinmills Parkway, Winston Churchill blvd and the Collegeway way area, Erinmills and the Collegeway area, Mississauga road and the Collegeway area, Colonial drive, Laird road, the Collegway and Ridgeway area, Ridgeway and Dundas st. area, Ridgeway and Burnhamthorpe area, Eglinton and Collegeway area, 403 and Winston Churchill blvd area, 403 and Erinmills Parkway area, Eglinton and Winston Churchill Blvd area, Eglinton and Erinmills area, Britannia road, Mississauga Square One area, Churchill Meadows, City of Lisgar, 9th line and Ford, Ninth line and Dundas, Burnhamthorpe and Ninth line and the rest of Mississauga and other cities in GTA.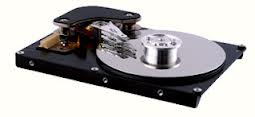 Computer Repair Mississauga is the right place to bring your PC Computer, Hard drive, USB drive, SD Card, laptop, Mac or iPad or any other computer equipment for any kind of repair.
Call 905-272-8324