MacBook Pro 15.4" For Sale ($1099)
Intel Core i7 (2 GHZ)
500 HDD (upgrade to 1TB for $50)
4GB RAM
OSX 10.8 (Mountain Lion)
Dual graphics processors, Radeon HD 6490M graphics card (256MB RAM) & Intel HD Graphics 3000 graphics (384 MB shared memory)
Wireless a/b/g/n & bluetooth
HD Webcam (FaceTime)
15.4 inch unibody
Thunderbolt
SuperDrive
Working perfectly
Clean
condition 10/10
It's truely fast computer (fast RAM, Graphics and architecture)
MacBook For Sale ($499)
Apple MacBook "Core 2 Duo" 2.0 (White & Black) For Sale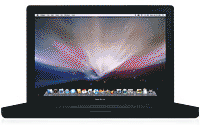 Processor Intel 2.0 GHZ Core 2 Duo (two processors)
80 GB hard disk
Mac OS 10.6 (Snow Leopard)
Windows 7, XP and Vista compatible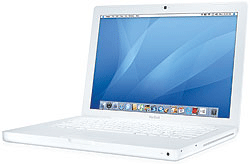 1GB RAM
Built-in iSight camera
AirPort Extreme (802.11g/n)
Bluetooth
DVD Combo
Intel GMA 950 integrated "graphics processor with 64 MB of DDR2 SDRAM shared with main memory
Glossy display (1280x800 resolution) 13.3"
Gigabit Ethernet
FireWire "400" port, two USB 2.0 ports
AC adapter
Working battery
No scratches
Buy White MacBook with more RAM for $499 - click here for details

Mac Laptop For Sale - $150
MacBook (iBook)
Processor PowerPC G3 (600MHz)
Screen 12.1"
L2 cache size 512k
Memory 256MB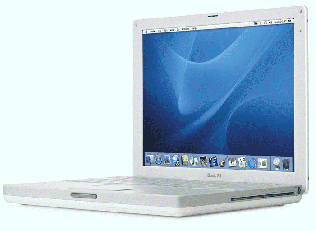 Hard Disk 20GB
Built-in Wireless
Mac OSX 10.4
Great battery life
CD Drive
USB Ports 2
FireWire 1
Sound
Ethernet
White
We Buy MacBooks and other Apple computers. We also sell used PC desktops and laptops. Please visit our used computer store in Mississauga for more details.
Drop-off available for Hamilton, Burlington, Guelph, Oakville, Mississauga, Milton, Georgetown, Brampton, Port Credit, Etobicoke, North York, Vaughan, Toronto, Downtown, Thorn hill, East York, Scarborough, Markham, Richmond hill, Pickering and other areas in GTA.