Certified Mac technicians can recover your Mac data in Toronto (GTA) and will fix your Mac for Free*
Mac data recovery Toronto
Mac computers come with Sata, IDE and SSD hard drives. All Mac computers come with Apple versions of hard drives. They have apple logo on it. In some cases Apple have installed built-in temperature censors. These censors detect the hard disk temperature. If the temperature is to high, either the drive will fail or the Mac fan will go loud. If the fan goes loud, the Mac will be unable to detect the hard drive temperature. What happens if the drive fails? Do not panic, we will recover it for you. If the drive fails due to heat or any other reason, call our Mac data recovery Toronto for immediate help. New Apple computers like iMac, Mac server, MacBook Pro or MacBook Air use SSD (Solid State Drive) drives. We at Mac data recovery Toronto, have worked with all Mac hard drives. Because we fix Mac computers and MacBooks every day, we know how to deal with these hard drives. If Mac or MacBook died or stopped working or got liquid damage, it is not necessary that the hard drive will be dead too. We do not charge data recovery price for a data transfer job. There is a huge difference between data recovery and data transfer job.
It's always better to go to a data recovery company who does both jobs i.e. repair and hard drive recovery. It's even better to go to someone who has Mac certified experienced technicians. We are Macintosh Certified. We have repaired all kinds of Apple installed hard drives in all kinds of Apple machines including Mac mini, Mac Pro, Mac cube, Mac PowerPC (G3, G4, G5), MacBook, MacBook Pro, iBook, PowerBook (G3, G4, G5). We can even repair your broken Mac Machines by replacing the failing hard drive after recovery your important data. Did you lose photos in your iPhoto library? We can repair damaged iPhoto library. We also recover data from Apple iPhones, iPads (iPad1, iPad2, iPad3, iPad4, iPad mini) and Time capsule. We can recover files from Time Machine backups. We know how to deal with all versions of Apple operating systems known as OSX including panther, Tiger, Leopard, Snow Leopard, Lion, Mountain Lion, Mavericks. Mac data recovery is not a problem at Mac Data Recovery Toronto. Fix your Mac and recover your data for an incredible price today.
Mac data recovery Toronto offers quality and affordable data recovery services in Greater Toronto Area of Ontario Canada. Mac OSX servers, Mac time machine and Airport Express time capsule, eMac, iMac desktops, unibody and pre-unibody, black and white MacBooks.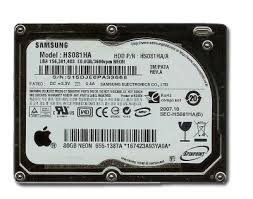 Emergency Mac Data Recovery in GTA
Did your Mac stop working? Did you have important data like files, photographs, videos, movie clips, music, emails, word or excel files or other important business files stored on Mac mini are at risk? Are you seeing a folder sign when you start your iMac? Is your MacBook restarting or shutting down and you have photos on it? Is your MacBook pro freezing up and you want to transfer your data to an external hard drive? Are you having moving circle when you start your MacBook Air? Is your Mac mini external hard disk not mounting on your Mac desktop? Has your time machine stopped working? Is your Mac pro screen black at startup?
In any of the above situations regarding any Mac machine like Mac mini, Mac server, Mac external hard drive, iBook, PowerBook G4, G5, PowerPC, iPad, iPhone, you can call us and we will be more than happy to retrieve your important files / data.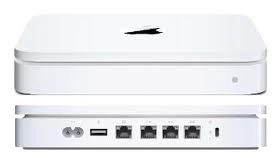 Schedule a free media pickup (GTA only) today. Alternatively you can ship your media to our Mac Data Recovery lab location. Evaluation is absolutely free.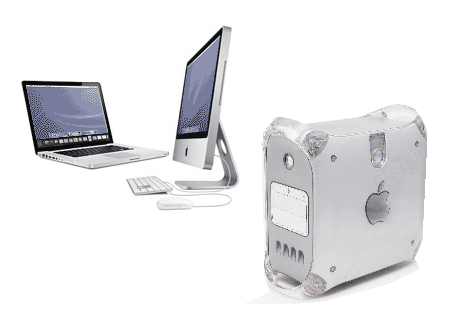 Please call Mac Data Recovery in Toronto at 416-434-6427
*Free repair does not include logicboard or screen repair. Free repair is available for paid data recovery cases. No warranty for free repair.