2012 MacBook Pro beeping, rebooting after freezing
A1278 13 inch MacBook Pro has a known issue when it reboots. This mostly happens when user pickup and move the macbook pro. It can also happen randomly without moving it. Sometimes it will beep. It freezes and shuts off after a distorted screen. Other symptoms include black screen with a tiny backlight with no picture and the Apple log on the back of the screen will lit. This symptom is a little different than the above but it is the same issue. It is a problem with the logic board. This 2012 model is very popular and if this problem is permanently fixed, it becomes a great machine because this machine usually has no other issue.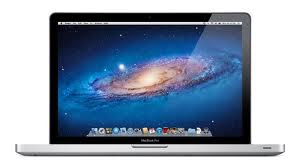 We offer permanent fix for the above problem. The fix does not take too long. We at Compute Star fix it all the time. The repair cost is very reasonable. The repair time is very fast. We offer three months warranty for this repair. This model is compatible with the latest operating system at the moment. This is a great 13 inch machine with enough power for personal and business use.
Click here to contact us