iPad Repair Mississauga
Fast Turnaround Time | 90 days warranty | Apple Certified Technicians

iPad repair for all models:
iPad Repair Mississauga
When it comes to iPad repair, our Apple certified technician can repair charging port, battery, display assembly (new & old), sound / audio, logic board, battery charging issue, charging IC, power button, front / back camera, microphone, liquid damaged iPad, slow problem, freezing problem, software, iOS etc. Our experienced iPad repair techs can do system recovery and data recovery from dead logic board of any iPad model. For more information please call our iPad repair Mississauga centre at call 905-272-8324.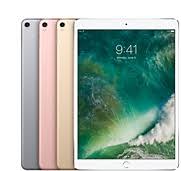 What iPad model do you have?

iPad
There are many models of iPad. The most common ones include iPad, iPad mini, iPad Air, iPad Pro. These iPads come with different screen sizes and storage capacities. Some known storage capacities that these iPads come with, are 16gb, 32gb, 64gb, 128gb, 256gb, 512gb etc.. They have different generations for example 9.7 inch screen size iPad had generations from one to sixth. iPad 7, 8, 9 generation came with 10.2 inch screen. The tenth generation came with 10.9 inch screen. All these iPads models have a touch screen and an LCD. Our iPad repair experts can replace and repair all the parts and can fix any software related issues in all iPad models.
iPad Mini

iPad Mini is a small factor iPad from Apple. From first to fifth generation iPad mini models had 7.9 inch screen. Some have touch and lcd screens seperate and others have one screen assembly (touch and lcd together). The 6th generation iPad mini comes with 8.3 inch screen. Do you have this model and it needs repair? Bring it to our iPad repair store Mississauga.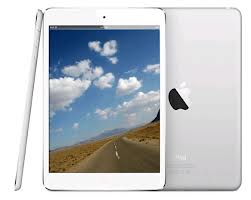 iPad Air
This model has 5 generations at the moment. First and second gen. has 9.7 inch screen. Third generation has 10.5 inch screen while forth and sixth have 10.9 inch LCD. Most of these models use single screen assembly (no separate glass and LCD). Use our Apple certified technician to repair or replace LCD, charging port, speakers, wifi, camera, battery, logic board and operating system.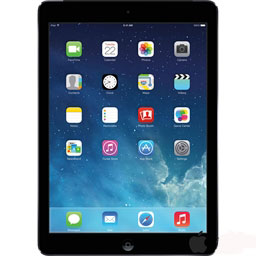 iPad Pro
This iPad model comes in different screen sizes 10.5 inch, 11 inch, 9.7 inch and 12.9 inch. It's a professional machine i.e. it's fast and has good screen resolution. There are six generations in this iPad family. We have been fixing this with screen, battery, charging port etc. related problems. Need help to factory reset it? Want to recover data from it? Call our iPad repair specialists Mississauga today at 905-272-8324.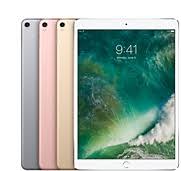 iPad Hardware Repair
When it comes to iPad hardware repair, iPad repair guru at Computer Star can replace LCD, Battery, screen connection, charging IC, wifi antenna, power button, charging port, and lightning port. Experts at Computer Star can repair dead or liquid damaged logic board at component level. Some problems are caused by defective parts like black screen, white screen, unresponsive power button, jumping icons, screen ghosting, unresponsive keyboard, Internet issue, distorted screen, vertical or horizontal lines, colored display, freezing issue and more. Are you looking for iPad battery repair? Do you want your iPad screen repaired? Is your iPad charging port not working? Do you need your iPad's digitizer replaced? Is there an audio issue with your iPad? Is your iPad showing a black screen? Is your iPad slow or rebooting? Is your iPad battery not holding the charge? For all iPad hardware related issues please call our iPad repair experts in Mississauga at 905-272-8324.

iPad Software Repair
Software related issues are very common in iPads. Professionals at Computer Star Mississauga can troubleshoot and work on issues like restore a disabled iPad, perform factory reset, reinstall iOS, install Apps and programs, upgrade iOS and reset iPads that won't reset. Other issues that we can repair are, icons or programs are automatically opening, iPad is automatically typing, iPad has a black screen, iPad is stuck on Apple logo on screen, iPad is showing "attempting data recovery" message on screen, software is frozen and all other common problems. We also repair iPhone models. Call the Mississauga iPad repair team today.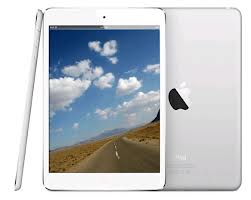 Residents of Meadowvale, Streatsville, Cooksville, Lisgar, Churchill Meadows, Malton, Erin Mills, Port Credit can visit our Mississauga Location at the below address:
3100 Ridgeway Dr, Unit 41 (Beside Daycare), Mississauga, ON L5L 5M5
Tags:

# Charging cable for all iPads
# iPad Pro 9.7 Repair
# iPad Pro 12.9 Repair
#iPad repair mississauga
#iPad screen repair mississauga
#iPad touch repair mississauga
#iPad digitizer repair mississauga
#iPad battery repair mississauga
#iPad lcd repair mississauga
# iPad Pro 10.5 Repair
# Sell iPad glass / digitizer
# iPad mini LCD
# iPad does not turn on
# Dead iPad Air 2 service
# iPad audio jack repair
# Dead iPad 4, 3, Mini repair
# Dim screen, bad fuse
# Backlight fix iPad mini
# Power / volume button cable replacement
# Backup all iPad models
# Recover iPad from iCloud
# iPad 5 glass replacement
# iPad air glass replacement
# iPad Air LCD replacement
# iPad Air screen replacement
# The new iPad screen
# 2017 iPad battery replacement
# 2018 iPad screen repair
# iPad mini speaker replacement
# iPad mini touch screen replacement
# iPad 4 back glass replacement
# iPad Air 3 battery replacement
# iPad 7 digitizer replacement
# iPad air 2 glass repair
# iPad Pro 12.9" screen repair
# iPad air screen repair mississauga
# iPad wifi repair mississauga
# iPad Pro repair mississauga
# iPad mini repair mississauga
# iPad Air repair mississauga
# iPad charging issue repair mississauga
# iPad battery repair mississauga