MacBook air Repair by Mac certified technicians

Computer star offers expert and certified MacBook computer repair in Mississauga and Toronto. We service MacBook Pro, iBooks, PowerBooks, MacBook Air 13, 11.3, 13 inch white plastic body MacBooks, 13 inch Black MacBooks from 2006, 2007. Looking for a new MacBook? Want to sell your broken MacBook? We buy used , water damaged or broken Apple computers.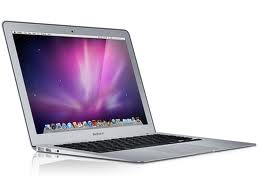 We also specialize in pre unibody MacBook Pros 15 inch and 17 inch from 2007, 2008. We have repaired countless unibody Macbooks including 13 inch, 15.4 inch, 15 inch from 2009, 2010, 2011, 2012, 2013. We are expert of replacing LCD screen in all the above MacBooks. We can replace or upgrade any part in your Apple laptop including Powersafe adapter, track pad, keyboard, superdrive, hard drive, wifi card, motherboard known as logic board, bottom case, top case, hinges, display, LCD screen, front glass, memory (RAM), Bluetooth, sound card, graphics or video card, webcam, microphone, speakers, fan, heatsink, CPU, dc jack, wifi cable, LCD cable, inverter, display port, battery, USB ports.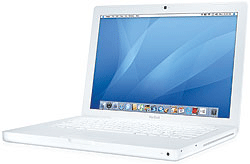 We service MacBook logic board for a very reasonable price. We can replace glass in MacBooks with retina display. We service Apple warranty and out of warranty MacBooks and MacBook Airs. We offer all kinds of Macbook upgrades. We can install SSD drives in old and new MacBooks. We can replace hard drives and LCD screens in MacBook Air of any year. We have successfully fixed all types of MacBooks, MacBook Air and MacBook Pro laptops (a few most popular ones a1181, a1278, a1286, a1297, a1369 etc.).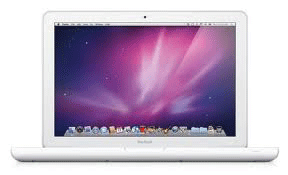 We also upgrade memory and hard drives in pre unibody MacBooks. Apple introduced these MacBooks in two colors, white and silver. We fix alot of these unibody MacBooks with common video or black screen problems. These MacBooks are famous for black screen issues caused by Nvidia chip. We replace 15.4 screens in these machines. We also replace logic boards in these unibody MacBook Pros.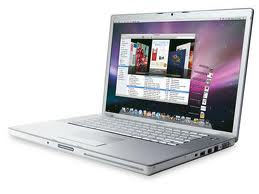 The new family of MacBooks is very popular machines. We fix a lot of these Pros with water, coke, water or any other liquid damage. These machines are very reliable products offered by Apple. We service all of these MacBooks. These machines comes in two types (in 13 inch), MacBook and MacBook Pro. 15 and 17 inch unibody machines are being used by a vast majority of Apple users.
MacBook Air is the lightest and thinnest laptop offered by Apple. These machines are great on battery backup and good for mobile use. School students use them more often. We fix all models of this family. We can replace keyboards, hard drives, screens, track pad, hinges etc. in these laptops. LCD screen replacement is available for MacBook Air models a1237, a1369, a1370, a1405, a1465, a1466. We have experts who can fix backlight or dim LCD problems in MacBook Air laptops.
The next family is the old family of MacBooks. These are the 2006, 2007 black and white

MacBooks. These machines are very reliable. We fix top covers, LCD screens, hard drives, RAM, batteries, logic boards, DVD drives and other parts. iBook are the oldest laptops by Apple. We can fix these as well. We can recover hard drives from these machines too. We can fix back light problems in all MacBooks.

In Apple desktop computers, we work on both old and new computers. Apple desktop computers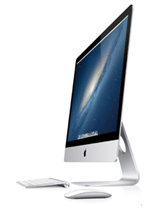 comes in three types, iMac (white and silver), Mac mini and Mac Towers.
In Towers We have serviced PowerPC G3, G4, G5, Intel Mac Pro while in iMac we have worked on eMac, iMac G4 and G5 (17 inch, 20 inch). On the other side our technicians have fixed iMacs 17 inch, 20 inch, 21.5 inch, 24 inch and 27 inch. Mac mini is a small compact CPU that has full capabilities of a desktop computer. These machines come in different yearly models. We fix iMac 27 inch black screen problems, iMac 24" video treatment or black screen at startup. We fix iMac logic board for 15", 20", 21.5", 24", 27". We also replace screen for new retina iMac in 21.5" and 27".
We have worked on all of these Mac minis. We have fixed them from upgrading to services of any type. If your Mac computer is freezing or you see strange colors on screen or if it is heating up,

we can fix it for you.

iPad is the next very popular tablet offered by Apple. We fix iPad 1, iPad 2, iPad 3, iPad 4, iPad Air, iPad 6, iPad Air 2, iPad mini and iPad mini 3 and 4. We fix iPad digitizer, LCD screen, wifi cable, wifi antenna, ipad headphone jack repair, power button audio cable, home button, power button. We can also recover data from all iPads. We can reset iPads to factor settings or restore data from iTunes. We can fix bad back light problem in iPads.
We fix iPod and iPhone screen issues, charging port problems, sound issues, power button problems, camera problem, battery replacements, water or liquid treatments, front and back glass, front and back camera, wifi problem, jumping icons, software reset to factory, hardware troubleshooting, login / slide bar issues, data backup, data transfer, chargers replacements, USB cables etc.. If your iPhone has died, we can recover photos and videos for you. We work on all iPhones (iPhone 3G, iPhone 3GS, iPhone 4, iPhone 4S, iPhone 5, iPhone 5s, iPhone 5c, iPhone 6, iPhone 6 plus.