Laptop Repair Service (Peel & Halton Regions)
Laptop repair Centre for Mississauga, Oakville and Milton residents. To visit us, please click contact us page.


- Virus infections treatment, speed up slow laptop, Fix infections without losing data and programs.
- Screen replacement for 10 inch, 13 inch, 14 inch, 15.4 inch, 15.6 inch, 17 inch, Backlight repair, LCD cable, inverter repair.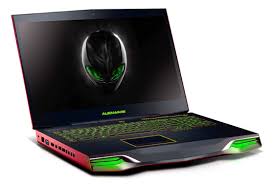 - We work on all Windows based servers and setup all kinds of networks including workgroup and active directory.
- Most LCDs can be replaced in minutes, LCD, LED, Slim, Thick, Touch screen, Dim screen, Lines on screen.
- Liquid damage motherboard repair, Internal DVD repair and replacement, Battery troubleshooting, DC jack repair and replacement, No power repair.
- We can fix most Laptop screens within minutes. Different models use different kinds screens. We have most of laptop screens.
- Speed up Laptop, Notebook, Netbook, Apple MacBook Pro service, Bugs removal, Unresponsive Windows problem, Video card reflow, treatment, installation of new video card.
- Data transfer and backup from one laptop to another, Make your laptop super fast by adding SSD drive to it. We can transfer all the data and programs so that everything look the same as before.
- Hard drive copy, imaging, hard drive clone, data recovery from broken and virus corrupted hard drive.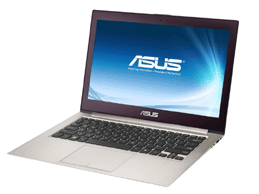 -- Repair keyboard, Mouse, Screen hinge, Housing, Webcam, Headphone, CPU fan replacement, fixing heating problem, Microphone fix. Battery not charging problem, Plugged in not charging issue.
- Block Viruses with good antivirus with firewall, block unauthorized access to your laptop by Windows and security software.
- Windows, Antivirus, Office and other programs reinstallation, Internet browser hijacking problem, Browser installation, You Tube loading trouble, Flash installation.
- We work on all models whether generic, branded or custom built.
- Wireless router setup, Install, Configuration, Reinstall, Network troubleshooting, Setup computer network, configuring printer and storage devices.
- Reset and remove Windows Password for DOS, Windows 3.1, Windows 95, 98, Windows 8 Enterprise (touch screen) , Windows 2000, Windows Millennium, Windows Server 2008 and up, XP, Vista, 7, 8, 10. Make new user accounts for kids. Setup parental control for kids, Windows registry troubleshooting.
- Buy Battery and AC adapter, Ethernet cable, USB cable for printer, Install data fax model, USB sound card, USB Ethernet, Change internal wireless card, Fix corrupt wifi profile.
- Virus infections like Canadian Cyber Police Virus removal, Online hacking reversal, Worms cleanup, Spam prevention, LAN, WAN, Email setup and troubleshooting, Cannot receive and send emails.
- Enhance wireless security, Power jack lose connection fixing.
- We fix all software and hardware related problems.
PC NetBook Repair:
- We repair all netbooks including LCD, Power Jack, KB, Battery, Software and hardware.
Apple Laptop Repair: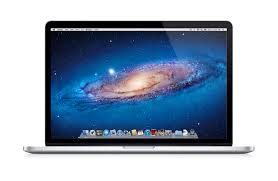 Apple has a variety of laptops. They are known as MacBook, MacBook Pro, MacBook Air, MacBook Pro Retina, iBook etc. We fix all these models. Our technicians are Apple certified.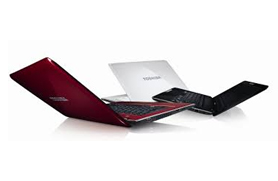 •Laptop logic board replacement
•Screen inverter troubleshooting and replacement
•DVD Write replacement
•All kinds of AC adapter diagnosis
•Laptop track pad replacement and troubleshooting service
•USB ports replacement
•Sound driver repair
•Laptop wifi profile corruption repair
•Power button fixing
•Hinges repair and installation
•Hard repair without losing data
•Laptop casing and screen cover replacement
•Video card black screen repair
•Processor repair
•Webcam replacement or repair
•Protection against laptop virus, spyware, trojan
•Fixes for slow notebooks
•Secure wipe out of hard drive
•Laptop wireless mouse fix and sale
•Fix for blue screen & LED / LCD troubleshooting
•Repair for blue screen of death
•Repair for "no icons on desktop"
•Service for laptops with vertical lines, or colors
•Slow startup or shutdown issues
•Automatic restarting problems
•Overheating solution
•Heat sink repair
•Cooling fan repair / replacement
•Junk removal from processor
•Screen repair with any resolution
•black screen with arrow
•Laptop data recovery service

Laptop repair available for IBM(Think pad), Lenovo, HP(dv200, dv4000, dv6000, dv900, G62), Emachines, Toshiba(Tecra, Satellite, Acer (Travelmat), Dell(Inspiron, Dimension, XPS), Sony VIO, Apple MacBooks, Gateway, Packard Bell, Hyundai, Compaq Presario, Panasonic, MDG, Samsung, Fujitsu, Asus and all other laptops. Need laptop charger and battery? We sell them at Mississauga Service Centre. For desktop computer repair please visit our computer repair mississauga page.

Directions and Major intersection for;
Mississauga residents; Winston Churchill BLVD & Dundas
Oakville: 403 & Dundas
Milton: 9th Line & Burnhamthorpe Road