Permanent* GPU issue Fix, MacBook Pro Logic board repair (15" Retina A1398), Mid 2012, MacBook Pro Retina A1398 early 2013 (AMD & nvidia gPU). Canada, USA and around the world
| This is a permanent hardware fix, No scripts or commands |

When all other solutions including reflow, chip or Logic Board replacement or temporary software workaround utilities fail, Bring your mid 2012 and early 2013 MacBook Pro for this great fix. Your 2012-13 MacBook Pro logic board will be repaired permanently.
If you have a mid 2012 or early 2013. 15" MacBook Pro A1398 , you might have noticed the following problems with it. Turn your dead MacBook Pro into a working unit today. Our fix supports Mojave OSX 10.14. Our fix is unique. We don't reball, reflow or replace the defective chip as this has not worked in the past that's why we invented this fix.
MacBook Pro graphics card failure symptoms:
Grey screen
White screen
Black screen
Blue Screen
Colored lines
Apple logo
Startup problem
Moving bar (left to right) stuck
Moving circle
Rebooting
Freezing
Distorted graphics
Moving bar at startup
15" fix for MacBook Pro late 2013 crashes randomly

fix for late 2013 MacBook Pro crashing issue
2012 MacBook Pro Retina Repair
The above can happen due to defective logicboard in 2012 and 2013 Machines.
Heating different chips does not help. Most repair shops try to reflow different chips on the logicboard which does not fix the problem. We offer permanent repair for this problem. Once this machine is permanently fixed, the value is over a thousand dollars. If you are selling the affected MacBook Pro, We offer good price for a1398. MacBook pro from year 2012 or if you have a 2013 MacBook Pro with a black screen issue, Please contact us today.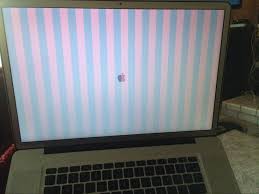 Our permanent repair is the best because this problem will be solved permanently. We offer very attractive price for this repair. This price is great due to the fact that buying a used ($1000 and up) or new 15" MacBook Pro ($2500 and up) will cost you a lot of money.
One beautiful fact about our permanent fix is, we can perform this repair within a couple of hours. so it is fast and affordable repair that lasts.
Apple used nVidia video chip in these models. Hundreds of machines have been affected with this issue. Finally there is a fix for it.
We can deal with all the following issues with early 2013 and mid 2012, a1398.
* Macbook pro 2012 graphics card replacement or repair
* Macbook gpu failure fix
* BGA reballing service or alternative permanent repair
* Macbook pro graphics card replacement cost (free estimate)
* Replace graphics card a1398, 2012, 2013
* A1398 2012 graphics card replacement cost (free estimate)
* Apple 15" Macbook pro graphics card price
* A1398 gpu failure fix
* A1398 2013 graphics card replacement
* MacBook Pro graphics card issue
* 2012 MacBook Pro repair
* 2012 MacBook Pro logic board repair
* 2012 MacBook Pro logic board replacement
* 2013 MacBook Pro repair
* 2013 MacBook Pro logic board repair
* 2013 MacBook Pro logic board replacement
Need USB to HDMI adapter for Mac? Contact Us.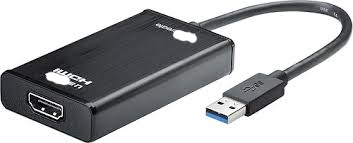 * 2012 graphics card upgrade
* Graphics card failure symptoms
* 2012-2013 gpu replacement
* A1398 gpu failure fix
* Graphics card quick repair or reballing
* Early 2013 motherboard replacement
* Mid 2012 logic board repair
* 15" Retina (Mid 2012) 2.2 ghz logic board fix
* 2012 logic board replacement
* Late 2012 logic board repair
* 2012 logic board replacement
* Late 2012 graphics fix
* Early 2013 and Mid 2012 disable AMD gpu
* Late 2012 graphics card replacement
* 2012 MacBook pro logic board repair toronto and around GTA, Canada
* A1398 Macbook pro graphics card failure symptoms
* Early 2013 and Mid 2012 a1398 MacBook pro graphics card
* A1398 logicboard repair
* 15" MacBook Pro early 2013 AMD gpu repair
* 15" MacBook Pro Mid 2012 AMD gpu repair
* 15" MacBook Pro 2012 AMD gpu repair
* A1398 video problems
* Early 2013, Late 2012 graphics card replacement, reballing, repair or permanent fix
* Macbook pro 15" 2012 graphics card fix
* Early 15" 2013 Macbook Pro graphics card problem
* Early 2013 and Late 2012 graphics card replacement cost (free estimate)
* No need to replace 2012 a1398 logicboard. We can permanently fix the existing logicboard
* Repair a1398 early 2013 logicboard
* A1398 logic board Mid 2012 repair
* MacBook Pro a1398 motherboard replacement? We can fix the existing board permanently
* Mac a1398 logic board repair
* MacBook Pro 2012 gpu failure fix
* Looking for MacBook Pro 15 early 2013 logic board replacement cost?
* Late 2012 MacBook Pro (15") logic board failure several times in few months?
* MacBook Pro Retina 2012 Logic Board faulty GPU Replacement? Reflow is not the right option. Problem will be back any time.
* MacBook Pro graphics failures addressed by our permanent repair program
* Missed Mid 2012 MacBook Pro Logic Board fix needed? We can help
* High success rate for 2012 MacBook Pro Retina logic board repair.
* Is the cost of a MacBook Pro Logic board a good investment? Yes, a 15" MacBook Pro price is way higher than fixing it
* Apple MacBook Pro 15" 2.3GHz Core i7 Early 2013 Logic Board repair done right at our service centre. You won't see the same problem again
* MBP Early 2013 worth repairing? Repair is much cheaper than buying a new one
* Have a MacBook Pro with a faulty GPU and no Apple Care? We can help
* MacBook pro reballing repair does not work for a long time. We have a one time fix for it
* MacBook Pro gpu failure fix
* MacBook Pro 2012 graphics card fix
* GPU panic MacBook Pro 2013
* MacBook Pro 2012 stuck on grey screen with loading bar
* MacBook Pro 2013 stuck on grey screen with loading bar
* MacBook Pro mid 2012 video problem
* MacBook Pro Mid 2012 video problem
* MacBook Pro early 2013 video problem
* MacBook Pro early 2013 black screen
* MacBook Pro 2013 logic board failure
* GPU panic MacBook Pro 2013
* MacBook Pro gpu crash fix
* MacBook Pro 2011 motherboard repair

For permanent repair for early, late 2011 MacBook Pro, permanent repair for 17" early, late 2011 MacBook Pro please call 905-272-8324 or contact us.
We also have permanent repair program for 15" MacBook Pro 2010 a1286 video problem with panic
MacBook Pro 2011 graphics card replacement cost
The 15 and 17 inch MacBook Pro laptops are super computers. Those who have been using these machines love them. The question is, what is next if the machine stops working all of the sudden. The first thing that comes to the mind is to repair it but most repair techniques don't work or I would say work temporary. This means the cost to perform a temporary repair goes to waste when the problem comes back. The next possible option would be to buy a used machine but these machines have to face this problem sooner or later. The next option is to buy a new machine which obviously cost more. The permanent fix that we are offering is the best in this kind of scenario. It is highly recommended repair. Many people on the Internet claim that they have some kind of solution for it but we know that all the majority of those solutions are temporary. Once you pay the money, it is too late. That is why they don't offer warranty. Our fix has one year warranty which is kind of an advance proof that the problem does not come back. Try it to day. Click here for a quick free quote.
The 15" MBP has traditional DVD super drive, RAM and hard drive is upgradeable. Fixing this machine means, saving a few thousands dollars instead of buying a new machine. We have high success rate with this repair. We have fixed dozens of these machines so far. The repair process is fast. In most cases, we can finish the graphics repair for these machines within a day. Looking for other MacBook related services? Visit Apple MacBook repair page for more details.
We have been fixing these machines from all over Canada and United States.
Toronto, Etobicoke, North York, Markham, Pickering, Scarborough, Richmond Hill, Brampton, Georgetown, Caledon, Vaughan, Woodbridge, Mississauga, Milton, Oakville, Ajax, Burlington, Hamilton, Guelph and all the below cities including cities from United States like New York City, Florida, Washinton, Calefornia, Los Angeles, Shicago, Houston, Philadelphia, Phoenix, San Antonio, San Diego, San Antonio, Dallas, San Jose and all other cities in the U.S.
Canadian Cities
| | | | | | |
| --- | --- | --- | --- | --- | --- |
| Algonquin Park | Downsview | Kanata | Nepean | Picton | Sudbury |
| Amherstburg | Dryden | Kapuskasing | New Liskeard | Port Carling | Sundridge |
| Arnprior | Elliot Lake | Kemptville | Newmarket | Port Elgin | Thamesford |
| Aurora | Etobicoke | Kenora | Niagara-on-the-Lake/ Niagara Falls | Port Hope | Thorold |
| Bancroft | Flamborough | Killarney | North Bay | Port Loring | Thunder Bay |
| Barrie | Flesherton | Kincardine | Orangeville | Port Perry | Tillsonburg |
| Belleville | Fort Erie | Kingston | Orillia | Rexdale | Timmins |
| Bowmanville | Fort Frances | Kirkland Lake | Oshawa | Ridgetown | Trenton |
| Bracebridge | Gananoque | Kitchener | Ottawa | Sarnia | Wallaceburg |
| Brantford | Gloucester | Leamington | Owen Sound | Sault Ste Marie | Wasaga Beach |
| Brockville | Gravenhurst | London | Parry Sound | Schomberg | Waterloo |
| Cambridge | Grimsby | Mactier | Pelee Island | Simcoe | Wawa |
| Chatham | Haliburton | Marathon | Pembroke | Sioux Lookout | Welland |
| Cobourg | Hawkesbury | Midland | Perth | Smiths Falls | Whitby |
| Cochrane | Huntsville | Mount Hope | Petawawa | St. Catharines | Wiarton |
| Collingwood | Ingersoll | Muskoka | Peterborough | St Thomas | Windsor |
| Cornwall | Jordan | Napanee | Pickering | Stratford | Woodstock |
* Please note permanent fix means, the problem will not come back as long as the machine has High Sierra operating system (latest at the moment, June 2018). This fix does not guaranttee any changes made by the manufacturer in future versions of the operating system. This fix will never return as long as the MacBook Pro has OSX up to High Sierra.
MacBook Pro 15 2012, 2013, Retina logic board issue
It has been experienced that some MacBook Pro laptops have know issue with logic board. In this article, I will discuss video related logic board issues with a1398 MacBook Pro in detail.
These machines were sold between February 2011 and December 2013. These systems exhibit unexpected restart, distorted picture, or black screen. Apple had offered free repair service for these machines. The last recall expired in December 2016. These machines included 15 inch and 17 inch MacBook Pro models a12867, a1297 and a1398. A1398 machines included mid 2012 and early 2013. The other 15 and 17 inch models were a1286 early 2011, mid 2011 and late 2011. External monitor does not work with the machine has this problem. The 15 inch retina MacBook Pro exhibits different kinds of issues. Screen become black after progress bar runs from left to right at startup. Sometimes the screen will be totally black after pressing the power button. Sometimes the machine will boot to desktop but will go black once the machine heats up a little bit.
This problem cannot be fixed by video chip reflow or heating the chip, It has been seen that many repair places try to reflow the chip or they try to change different components but it never works. This model was the first one which came with retina screen. The high screen resolution makes this MacBook a valuable machine. This machine becomes paper weight with this problem but we have a permanent fix for this issue. The thunderbolt port is linked to the defective chip. When user tries to connect an external monitor, the machine won't show any video. Motherboard replacement is not a cheaper option and the board may fail again because of a component from third party. Video replacement is not an option in this case because the problem will come back.  This problem get worse as a result of intensive graphics processing which causes overheating issues and the system exhibits video failure. This problem is caused by a third party component. Apple offered free of charge logic board replacement to accommodate its customers and tried to help them although it was not Apple's fault in the first place.
After Apple recall ended in 2016, this machine became paper weight. We have been struggling trying different types of solutions. Reflow, chip replacement and logic board swap was of no use. We then invented a permanent fix for this machine. This result in a permanent solution for this problem which means the problem will never come back.  We also have solutions for external monitor which means the machine will have all the features that makes it a useful and powerful laptop. The machines works perfectly with Apple's multiple operating systems. After fixing this problem, the value of this machine jumps up big time because the new 15 inch MacBook Pro way expensive due to it's power and reliability. Because Apple introduced a special PCIe ssd and powerful logic board combined with enough memory modules, this machine still remains the most useful laptop after our permanent repair. We offer 3 months and 12 months support with some. We also provide full support for other three models i.e. 15 inch MacBook Pro 2010, 15 inch MacBook Pro 2011 and 17 inch MacBook Pro 2011. We have fast turnaround.
In this article, I talked about logic board problems with 2012, 2013 MacBook Pro Retina model. I also discussed about different solutions including permanent fix.
Mid 2012 Macbook Pro Retina,  Early2013 MacBook Pro  Retina GPU repair
This article is about 15 inch MacBook Pro retina model. I will discuss some known issues with this machine and will offer a permanent solution towards the end of this article.
Apple introduced two 15 inch Macbook Pro Retina models, one in mid 2012 and the other one in early 2013. Users reported a black screen issues with both these models. The problem is, the machine goes to a black screen all of the sudden. The keyboard lights will be on, we can hear the fan noise but there will be nothing on the screen. This does not happen when we start the machine in the morning but after running some videos or using it for some time, it will start showing a black screen. Sometimes, the machine will restart instead of going to a black screen.
Let me explain reason for this issue. This machine has a defective chip that is causing the issue. This chip is from third party. Apple has been offering a free logic board replacement option until December 2016. Users reported that this again happened after logic board replacement. Many users reported that Apple had to replace their board 2-3 times but the problem still came back. When we receive this kind of machine, we have noticed that technicians from other stores have been replacing many components beside the defective gpu but failed to fix the issue. This problem is not related to any component beside the gpu. Then what is the issue? The issue is mainly with the defective chip. Some technicians will replace the chip, some will reball it, others will reflow it and as mentioned above, even logic board replacement will not help. For a while this was a big problem for us too because customers would like to fix it but none of the above solutions would work.
So what is the solution to save this great machine? Luckily we have invented a great solution for this problem. Before I dive into the solution, I will like to inform that there are many suggestions and news on the internet for solving this problem. Some will offer some command line instructions to disable the gpu and others will offer utilities but none of those work because the machine uses the defective gpu for startup and when the gpu has problem, it will not boot at some point and if the machine cannot boot properly, no utility in the world can force it to boot up. So this means a working machine all of the sudden becomes paperweight? This is not acceptable because a basic new machine is around $3000. So we felt a need to bring this machine back to life. Coming back to our invention, we guarantee that our fix is a permanent fix. This fix will make sure the machine never use the defective chip anymore. This is not a software or utility fix. This is a hardware (component level) fix that works for ever. This fix is compatible with all operating systems at the moment. As we know, this machine is a very powerful machine on earth with enough ram, and the fastest pcie ssd hard drive, this fix will not greately affect the performance of the machine. After our fix, if we put a 13 Macbook Pro Retina and this machine after the fix side by side, user will not feel any difference in performance. In other words, the machine will have same power as a 13 MacBook Pro Retina model. We have a lot of experience with this fix so far. If your machine or any of your friends machine has this symptom, send it to our lab. The repair process is very fast and can be finished within 24 hours. We also offer free one way shipping and one year support for our permanent fix.
This article is about a known issue with the gpu of a mid 2012 and early 2013 MacBook Pro retina models. I have discussed the reason for the problem as well as I offered a great permanent fix for this issue. We also have a permanent fix for 2011 MacBook Pro 15" & 17"
Please note this fix is not compatable with Microsoft Windows and thunderbold port. Users can use usb to hdmi adapter for external monitor. We offer this specific adapter for $50 (Market price $69.99 plus tax). Support for newer versions of OS X will be avaliable in the near future. No discounts apply for this fix.