Data Recovery Oakville
( SSD, Raid, Mac, Laptop, PC computer, USB & Hard drive repair & Recovery)

Professional data recovery by certified technicians
Data recovery Oakville have high success rate with all the drives like external USB 3, USB 2 Western Digital My Passport and all other types of drives. Our hard drive repair technicians can recover data from all kinds of situations such as bad PCB, broken USB port, bad firmware, bad heads, bad sectors, electronic issues, corrupt file system, virus, failed or formatted media, corrupt raid, dead NAS(network access storage), dead SD cards, defective USB stick, corrupt internal flash memory, failed external hard drives, lost partitions, Trojan virus attack, hardware failure and much more.
For Oakville residents, we can recover accidentally deleted data like pictures, Microsoft Office (Word, Excel and PowerPoint) documents, videos, Photoshop files, QuickBooks data files, database files, Simply Accounting data or any other files. Please visit our data recovery Oakville lab or call 905-272-8324.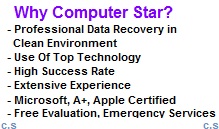 PC Computer & Mac Data Recovery
Apple MacBook data recovery Oakville can recover data from all Apple devices including iPhone, iPad, iMac, iMac Pro, Mac mini, Mac Pro tower, PowerPC G5 tower, MacBook 12", MacBook 13" (white and black versions), MacBook Pro 15", 14" & 13" (2005-222 and up models). MacBook Pro models (A1286, A1278, A1466, A1379, A1398, A1502, A1708 (touch bar and non touch bar), A1706, A1707 touch bar, A1707 non-touch bar, A2179, A1990, A2337 and newer models (both intel, M1, M2 and up) are supported.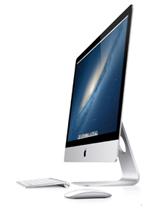 If you have a PC computer that has any kind of problem like Windows not loading, PC freezing, has black screen, desktop is slow or dead etc., our data recovery services lab can help. If your computer has trouble loading Microsoft Windows, we can transfer your data to an external hard drive / computer or recover it if media has a problem. If there is a hardware issue, we will first do free evaluation and will provide you with free quote. If the computer is slow or freezing, we will make sure it is not happening because of corruption in the operating system and after that we will check your drive for hardware issues. If there is a hardware problem with your media we will use our professional tools to check it carefully and safely. Our technicians have extensive repair and data recovery experience and they make sure they work on on the drive carefully to avoid permanent data loss. We will update you about the situation on regular bases until we get your data. It does not matter if your computer has a traditional disk or an SSD drive, we will make sure you get your important data back. If your computer has a raid setup where m.2 SSD is combined with a traditional drive or if it has just m.2 SSD, we will make sure you don't lose your data whether it's a stand alone SSD or complex raid setup.  Our promise is, you only pay when you get all your required data. If you have a desktop, tower, server, small factor or any large or medium size computer system, data recovery Oakville can rescue your data.
Our professional data recovery technicians can recover data from desktop brands like Acer, Asus, Apple, AMD, BenQ, Dell, Compaq, Gigabyte, Fujitsu, IBM, HP, Intel, Nvidia, Lenovo, LG, Packard Bell, Sony, Philips, Samsung, Toshiba and all others. For further details please visit our data recovery Oakville lab which is a few minutes from Oakville or call us at 905-272-8324.

Laptop Data Recovery
Do you have a problem with your PC laptop i.e. windows based laptop or notbook? Our data recovery professionals have over a decade experience dealing with laptop repair and data recovery. If your laptop is dead, liquid damaged, burnt or it has software problem and the drive is not accessible, our data retrieval experts are here to help. Most of the times, we can repair the laptop without losing data and applications in case it has software, operating system or hardware related problem. Sometimes laptop will not boot or it will have black screen issue. We will first check it if it is related to motherboard, firmware or if important windows modules are corrupt. Once we figure it out, we will apply the best possible process to bring the windows back to life so that the user finds it in the same condition when it stopped working.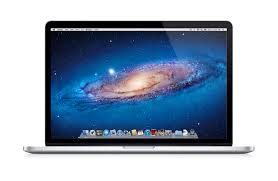 There are many kinds of software issues that can block access to data. These include corrupted startup modules, virus or malware infections, bad sectors, corrupt windows registry, corrupt drivers, failed windows updates, applications interruption, improper windows shutdowns, accidentally deleted files or changes in windows registry, formatted windows, lost or deleted partitions, power failure related software corruption, antivirus related troubles, freezing problem due to applications overload, operating system upgrade failure and much more. We can recover data from SSD 2.5", m.2 NVME, msata, 1.5 ", IBM SSD or any other type of SSD installed in laptop. We have high data recovery success rate with all models and brands like Apple, Acer, Dell, Lenovo, HP, Asus, Microsoft Surface, MSI, Razer, Samsung and all other brands. Our Oakville's customers can use our free pickup service 7 days a week.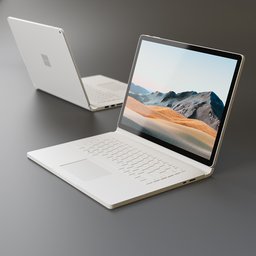 SSD Data Recovery
We specialize in data recovery from many kinds of SSD drives including m.2, m.2 nvme, 2.5", 1.5", msata, PCIe, internal storage in the form of chips that are soldered to the motherboard (PC laptops & desktops) and built-in storage in logic boards from Apple laptops and desktops. We can recover these SSDs if there is corrupt file system, corrupt firmware, damaged system files, damaged raid setup or if the drive has bad chips i.e. bad areas in the memory chips, drives cannot be seen in computer bios, computer is locking up and data is not accessible. We can recover data from dead SSDs whether they have physical failure or liquid damage. We deal with all old and new SSD drives from all brands (Adata, Asus, Biostar, Crucial, Dell, Fusion-io, Gigabyte, HGST, Intel, Kingston, Lexar, LSI, Micron, Mushkin, Samsung, Seagate, Texas, Toshiba, Transcend, Western Digital, Apacer, Corsair, G.skill, OCZ, Sandisk, Verbatim and many more.) . Call our data recovery Oakville lab at 905-272-8324.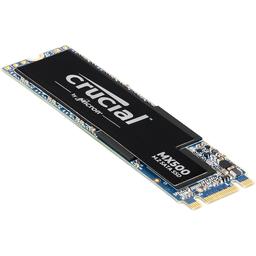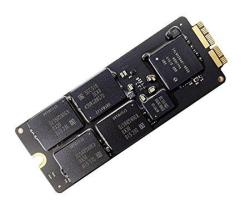 USB Data Recovery
External & Portable
If you have an external hard drive that is causing problems like it is slow, unable to copy data from, freezing the computer, is dead or burnt, external hard drive data recovery Oakville can help. We deal with all kinds of external drives. When it comes to portable and desktop drives, we deal with brands like WD Elements, Seagate, Toshiba Canvio, Samsung T5, Lacie Rugged, Silicon Power, Hitachi, SanDisk, HP, Kingston, Adata, Maxtor, Quantum, Buffalo Technology, Mushkin, Apple, Iomega, G-Technology etc. We also recover data from external SSD drives like WD Black D30, WD Black P40, Crucial X6, LaCie Rugged, WD My Book, SanDisk, Seagate Backup plus Slim, WD My Passport Ultra and more.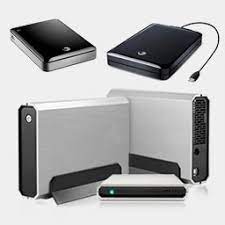 USB Flash Drive & SD Card
If USB flash drive fails, there is a way to recover data from it even if it is dead, burnt, physically damaged or have file corruption. All USB flash drives are manufactured the same way i.e. they have a board, a controller, nand chip and USB connector. All the boards have tiny components that make it possible for the USB to work properly. We recover data from all situations mentioned above. Whether there is a problem with the board, connector or controller, we can still get your data back. We have been doing USB data recovery with high success rate. We can recover data from brands like Crucial, Silicon Power, IronKey, OCZ, Supper Talent, Maxell, Adata, Corsair, Verbatim, Apacer, Seagate, PNY, HP, Lexar, Toshiba, Transcend, Kingston, Sony, SanDisk and all other manufacturers.
If you live in Mississauga west or Oakville and need help with USB data recovery, our data recovery Oakville professionals who are software and hardware certified, can help. To setup an appointment, please call 905-272-8324.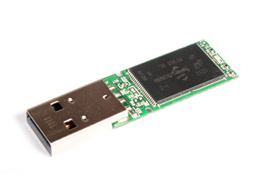 For Oakville residents, our data recovery lab is easily accessible. We are 2 minutes from highway 403 and Dundas intersection. We are one block away from Costco (West of Ridgeway drive). Our data recovery centre is located on west side of Ridgeway drive. Oakville customers can also use our free pickup service. Our courier can pick up your drive within few hours. We can evaluate your media and provide you with a quick free estimate within 24 hours. For free pickup, please call 905-272-8324.
* For all paid data recovery cases, we can fix the affected device (desktop / laptop) free of charge (motherboard / screen repair not included). Conditions apply. No warranty for free repairs.
Tags:
# External USB 3
# External USB 2
# Western Digital my passport drives
# Hard drive repair
# Hard drive PCB repair
# Hard drive USB port repair
# Hard drive firmware repair
# Hard drive heads repair
# Hard drive bad sectors repair
# Hard drive electronics repair
# Hard drive file system repair
# Hard drive virus repair
# Hard drive SSD repair
# Data recovery from failed and formatted drives
# Failed Raid
# Network Access Storage
# SD cards
# USB stick
# Internal flash memory
# External hard drives
# Lost partitions and data lost due to virus or hardware
# Computer data recovery service
# All laptop hard drives
# Mac traditional and flash storage
# Raid servers
# All Solid State Drives
# Nework drives
# iPhone recovery
# iPad recovery
# Time Machine repair
# M.2 ssd
# M.2 B key
# M.2 M key
# M.2 nvme
# M.2 B+M key
# Recover deleted too big acronis tib file
# CDs, Floppy diskette, Gaming console hard drives
# All different media devices
# USB flash drive with software corruption
# Broken USB port
# Failed controller chip
# Dead USB board
# data recovery oakville
# USB data recovery oakville
# SSD data recovery oakville
# Mac data recovery oakville
# PC data recovery oakville
# laptop data recovery oakville
# MacBook Pro data recovery oakville
# MacBook data recovery oakville
# iMAc data recovery oakville
# External hard drive data recovery oakville