sell used MacBook Pro, Macbook or iMac Computer
Sell Mac|Sell MacBook Pro|Sell iMac|Sell Used MacBook Pro|Sell Liquid Damaged MacBook Air
Most common queries these days "where can I sell my macbook pro for cash?", "Best place to sell MacBook Pro?", I want to sell my MacBook Pro, what I need to know?
We have the answer:
Sell your Apple products for parts fast (MacBook Pro Retina, Mac Pro, iPad, MacBook, iPhone, Mac Mini, iMac)
Do you have a dead A1286 15" MacBook Pro Early 2011, Late 2011, Early 2011 17" A1397, Late A1397 17", Mid 2012 15" or Early 2013 15 " Retina MacBook Pro that has GPU or logic board problem? We buy broken 2011, 2012 and 2013 models.
Free Wipeout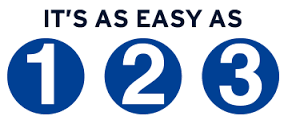 1

Get a Quick Free Quote
Start Now>>>
2

Ship your broken / working product with tracking ($10 credit for Shipping )

3

Get quick cash (email transfer or PayPal)



Please email us or call 905-272-8324. Once we receive your item, we will etransfer the agreed amount. Make sure you provide computer information about your machine.
Price Range:

These prices are not final. Phone quotes or email offers are not final until we see the machine. All machines must have keyboard, mouse and power charger in good condition (no damaged or scratched wires or keys). We don't buy machines that are locked to Apple ID / iCloud. Please unlock (apple ID) your device before bringing it to us. Please bring your machine for a quick free evaluation. All prices are in Canadian Dollar.
Retina 15" and 13" (2013-2017)
(Canadian Dollar)

Dead, up to $ 300

Broken motherboard, up to $300

Liquid damage up to $300

Dead logic board, up to $300

Does not charge battery, up to $350

No display up to $300

Working MacBook Pro up to $500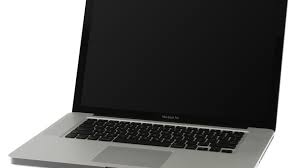 15" or 13" non-retina (2010-2012)
(Canadian Dollar)

Water or liquid damaged, $60 and up

Does not turn on, $60 and up

No display, $60 and up

No power, $60 and up

Damaged screen, $60 and up

Working Apple computer, up to $150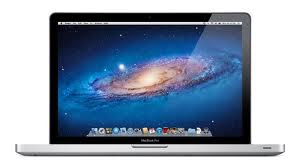 MacBook Air 13", 11" (2010-2017)
(Canadian Dollar)

Liquid damaged, up to $150

No power, up to $150

Broken screen, up to $150

No Charging or freezing, up to $150

Broken logic board, up to $150

Any MacBook or MacBook Pro charger (from 2007-2012), $20

Working machines, up to $300


iMac and Mac Pro (2010-2017)
(Canadian Dollar)

Working computer, up to $500

Video problem or no power, $70 and up

Freezing issue, $80 and up

Hard drive missing, $100 and up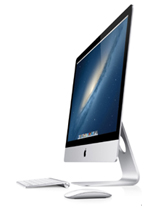 iPads and iPhones (iPhone 6 and up)
(Canadian Dollar)

Broken screen, up to $40

Liquid damage, $20 and up

Charging issue, $20 and up
Please bring your Apple products for free evaluation (see also: how to choose best place for selling MacBook Pro and all other Apple products?). When you bring your machine, we will make sure all the reported good components (e.g. wifi, battery, charger, keyboard, track pad, screen etc.) are in working and its cosmetic condition looks ok. We try our best to offer good a price depending on the condition of your device. Please see the price ranges above. We also pay attractive prices for liquid damaged MacBook Pro or MacBook laptops. We will delete all your data free of charge. If you want to get rid of your old or broken Apple products (2010 or newer), we can recycle them for free. We buy and sell MacBook Air, Pro, Mini and all Apple computers and are serving all GTA including Mississauga, Oakville, Square One Mississauga, Milton, West Etobicoke, Brampton and all other cities of Canada and USA. If you live far, you can ship your device to the address mentioned on our contact us page.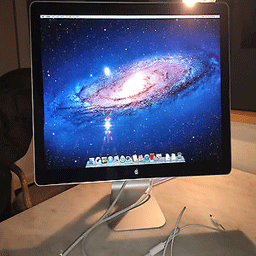 Sell MacBook Pro 15" early 2011, late 2011, MacBook Pro 17" early 2011, late 2011
There are some known issues with A1286 (Early, Late 2011), A1398 (Mid 2012, Early 2013) and A1297 (Early 2011, Late 2011). These machines have nVidia chip on logic board that heats up and ultimately dies or goes partially defective. When this happens, the machine will exhibit the following.
(1) black screen
(2) white screen
(3) grey screen
(4) startup stuck at Apple logo
(5) vertical lines on screen
(6) distorted graphics
(7) colored picture
(8) moving circle
(9) MacBook Pro will freeze
(10) MacBook Pro will restart by itself
(11) MacBook Pro will not start
Fixing such machines is not that cheap. We buy all these MacBooks Pro models for a reasonable price. Please refer to the above price ranges.
Products we buy includes MacBook 12", MacBook Pro 14", iMac, Mac Mini, iMac Pro, MacBook Air, iPad, iPhone, Mac Pro, Apple watch, MacBook Pro Retina (15", 13" & 16").

All Apple Devices
|
Quick Buy
|
Free Evaluation
|
Free Data Wipe Out
Do you want to sell your MacBook, Mac Pro, iPad, iPod, iPhone or other Apple products for a good price? Bring them to our location for free evaluation. We will securely wipe your information for free.
We buy all water or juice spilled, coke or beer damaged Mac devices like MacBook, MacBook Pro or MacBook Air. It's very common that a liquid spill will damage keyboard, track pad, battery and logic board of a Mac laptop. If you don't want to repair it and you are planning of selling it for quick cash then give us a call. A lot of time coke or liquid spill will make different components of a computer device unusable; we can repair it whether it's the logic board damage, black screen issue, dead battery, freezing issue, sound card problem, wifi card, wifi cable problem or Bluetooth trouble. We have extensive experience fixing all kinds of problems like liquid damaged, physical damage, software failure etc. We offer cash for MacBook Pro, iMac, Mac Pro, Mac mini, iPhone, iPad or any other Apple products with any problem like if they are dead, broken, have liquid damage, have screen problem or any other issue.
Are you planning to sell your Apple computer because you want to upgrade to a better one and want to use the money towards the new computer? We can help. Use the cash to buy your dream MacBook Pro with retina display or M1 chip. You can also trade in your existing Mac computer and buy a better model at our service centre. We buy Apple products like iMac (Intel or M1), Mac Mini, Mac Pro, new MacBook Pro, iPhone 6, 7(used or new), iPads (all kinds like iPad , iPad Pro, iPad mini, Air etc.).
Is your MacBook Air dead? Did your MacBook Air battery died or hard drive stopped working and you want to sell it? We buy used and new MacBook Air laptops. We also buy MacBook Air parts like display assembly, Apple monitor, keyboard, AC adapter, newer model SSD hard drive, LCD screens and other MacBook Air parts. We also buy Time Capsule. Do you have power supply adapter for Mac mini or Mac HD Display adapter? We buy those too.


Do you have a used power supply for iMac (21.5", 24", 27")? Do you have a display for 13" MacBook Pro (2015, 2016, 2018 and up)? Do you have a broken iPad or iPhone and want to sell it for parts? Do you have RAM for Mac Pro (2009, 2010, 2012 and up)? Do you have old MacBook (2012 and up)? Do you have any MacBook  or MacBook Pro (2011, 2012, 2013, 2014, 2015, 2016, 2017, 2018, 2020, 2019, 2021, 2022 and up) and you want to sell it for a good price? we can help. If you don't want to sell your device, we also offer mac repair service at our service centre.
Is your MacBook showing a white screen or a folder with a question mark when you turn it on? You can sell it to us. Save money on repairs and use that money towards your new Apple device. Looking to buy MacBook Pro or iMac? Visit our Mac for Sale page.
Looking to sell your MacBook Pro for parts? We can help if you live in Toronto or any where in Canada and USA? Please get an instant quote now by calling 905-272-8324.
Tags:
# sell mac
# sell macbook pro
# sell imac
# sell used mac
# sell used macbook pro
# sell used imac
# sell macbook air
# sell used macbook air
# sell mac mini
# sell used mac mini
# sell broken apple products
# sell 13" macbook pro
# sell 12" macbook
# sell macbook pro retina
# sell mac pro
# sell ipad
# sell ipad pro
# sell imac pro
# sell iphone
# sell iphone x
# sell iphone 11
# sell iphone 11 pro
# sell iphone 12
# sell iphone 12 pro max
# sell ipad air
# sell used 13" macbook pro
# sell used 12" macbook
# sell used macbook pro retina
# sell used mac pro
# sell used ipad
# sell used ipad pro
# sell used imac pro
# sell used iphone
# sell used iphone x
# sell used iphone 11
# sell used iphone 11 pro
# sell used iphone 12
# sell used iphone 12 pro max
# sell used ipad air
# where to sell mac
# where to sell macbook pro
# where to sell imac
# where to sell used mac
# where to sell used macbook pro
# where to sell used imac
# where to sell macbook air
# where to sell used macbook air
# where to sell mac mini
# where to sell used mac mini
# where to sell broken apple products
# where to sell 13" macbook pro
# where to sell 12" macbook
# where to sell macbook pro retina
# where to sell mac pro
# where to sell ipad
# where to sell ipad pro
# where to sell imac pro
# where to sell iphone
# where to sell iphone x
# where to sell iphone 11
# where to sell iphone 11 pro
# where to sell iphone 12
# where to sell iphone 12 pro max
# where to sell ipad air
# where to sell used 13" macbook pro
# where to sell used 12" macbook
# where to sell used macbook pro retina
# where to sell used mac pro
# where to sell used ipad
# where to sell used ipad pro
# where to sell used imac pro
# where to sell used iphone
# where to sell used iphone x
# where to sell used iphone 11
# where to sell used iphone 11 pro
# where to sell used iphone 12
# where to sell used iphone 12 pro max
# where to sell used ipad air
# sell mac for cash
# sell macbook pro for cash
# sell imac for cash
# sell used mac for cash
# sell used macbook pro for cash
# sell used imac for cash
# sell macbook air for cash
# sell used macbook air for cash
# sell mac mini for cash
# sell used mac mini for cash
# sell broken apple products for cash
# sell 13" macbook pro for cash
# sell 12" macbook for cash
# sell macbook pro retina for cash
# sell mac pro for cash
# sell ipad for cash
# sell ipad pro for cash
# sell imac pro for cash
# sell iphone for cash
# sell iphone x for cash
# sell iphone 11 for cash
# sell iphone 11 pro for cash
# sell iphone 12 for cash
# sell iphone 12 pro max for cash
# sell ipad air for cash
# sell used 13" macbook pro for cash
# sell used 12" macbook for cash
# sell used macbook pro retina for cash
# sell used mac pro for cash
# sell used ipad for cash
# sell used ipad pro for cash
# sell used imac pro for cash
# sell used iphone for cash
# sell used iphone x for cash
# sell used iphone 11 for cash
# sell used iphone 11 pro for cash
# sell used iphone 12 for cash
# sell used iphone 12 pro max for cash
# sell used ipad air for cash