Professional Data Recovery Services

High Success Rate | Free Evaluation & Pickup Service | Dust Free Environment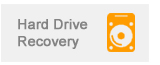 Internal Hard Drives
Our hardware and software certified technicians can recover data from all kinds of internal hard drives. Internal drives are found in laptops, desktops, servers, gaming consoles, raid arrays and all other kinds of computer systems. Internal drives come in different shapes, types and capacities (sata, pata, IDE, scsi, sas, ssd, 1.8", 2.5", 3.5" etc.). We can get data from drives that are water damaged, accidentally deleted, virus infected, corrupted with software and hardware, have firmware issues, affected with file system and tables damage, have electronic problems at PCB level, have connector issues or burnt components on PCB, have one or more bad heads or  frozen motor, have platters physical damage and drives with all other problems. We do head transplants in clean environment. Mississauga residents can click on the blow image for more details and recovery centre location. Emergency data retrieval service is available weekdays and weekends. Please call to find out more about the service 905-272-8324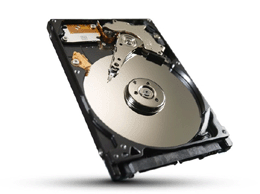 External Drives
We specialize in external hard drive recovery. We have recovered all kinds of external hard drives. External hard drives are the storage media used to save data outside the actual computers system. They mostly come in two types, a desktop drive and portable one. The desktop drive has a USB cable and power cord with a 3.5 inch one or more drives inside the enclosure. Portable drives only have one USB cable that is used to feed power to the drive and to transfer data. Some modern drives are coming in very small size like Samsung T5 SSD. All drives whether they are traditional or SSD, have PCB boards. Our experts can fix any hardware and software problems with external hard drives. They can recover data from drives with all kinds of issues like corrupt file system, bad sectors, bad heads, bad PCB,  bad PCB components, firmware chip transfer and reprogramming, hidden data etc. For more information click on blow image or call our specialists at 9052728324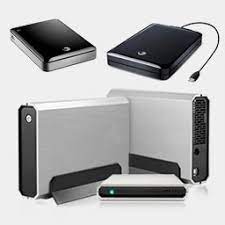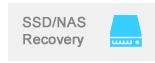 Computer Star's highly qualified technicians can repair and recover 2.5" SSD SATA, Fusion, M.2 SATA SSD, M.2 NVMe SSD, PCI Express SSD, mSATA, SSD, 1.8" SSD, IBM SSD, Apple Built-In onboard SSD and more. We can also backup your important data like documents, pictures, music and any other data onto an external hard disk or transfer it to a new Mac or PC computer.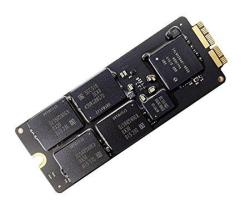 An SSD drive can have different types of problems. We can recover M.2 SSD from PC laptops and desktops. Most of the time we can do hardware repair and software troubleshooting if the solid state drive is not being detected by the a computer. We use modern technology for data recovery from all SSD drives.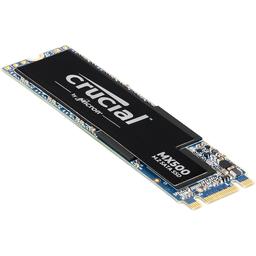 We can fix SSDs with PCB, controller, memory chip, connector and firmware related problems. For more information click on the below image or give us a call at 9052728324.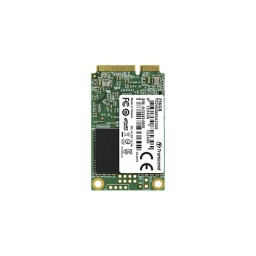 We deal with all models and brands like Samsung, Crucial, Western Digital, Kingston Technology, Sandisk, Sabrent, ADATA, Seagate, Micron Technology, Corsair, Toshiba, Gigabyte, Lite-On, Silicon Power, G.Skill, Transcend, OCZ, Mushkin, PNY, HGST, Kingspec, Valuegist Tech, Lexar, Texas MS, Netac Tech, Mtron, SuperTalent, Fusion-io, Sandforce, Lenovo, MSI and all others.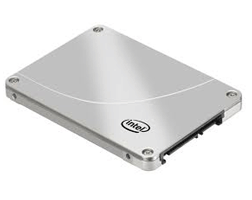 Our data recovery specialists have extensive experience dealing with all kinds of raid arrays like raid 0 (stripping) , raid 1(mirroring) , raid 6 (dual parity), raid 5 (distributed array), mirroring strip sets i.e. raid 10 by combining raid 0 and raid 1. We work on both software and hardware raids. We can fix and recover data due to data corruption in raid system. If you are using hardware raid and the storage is not accessible due failure of raid card, we can reconstruct the array and recover your important business and personal data. We deal with all situations like server raids and independent computer system raids data recovery.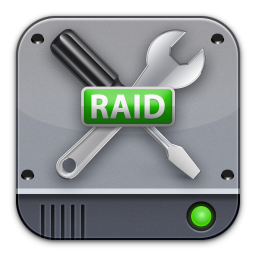 Computer Star's techs are ready to recovery data from raids in PCs and Mac computers. In PC systems, we know how to deal with raid arrays where an SSD drive is put together with a traditional drive in the form of raid. In Mac our experts can recover data from fusion drive which is a combination of PCIe SSD and a regular hard drive. This kind of raid situation can be seen in Apple's 27" iMac computers. This is kind of tricky situation where a lot of times techs don't know about it and they end up formatting the SSD drive which is not safe. For more details please click on the image below. You can also call our data recovery centre at 905-272-8324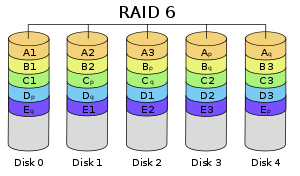 USB flash drive recovery experts at Computer Star can recover data from dead, burnt, physically broken USB sticks. We can do both hardware and software recovery on all brands and types of flash memory drives. In software our techs can deal with bad tables, corrupt file system, hidden data and any other situation. In hardware, we can repair the board, replace or fix components, replace controller, deal with firmware, bypass controller, extract data directly from nand memory chips, repair  basic or microscopic level damage related to USB port, replace the connector or USB port and more. For more details click on the blow image or call 905-272-8324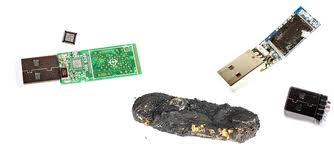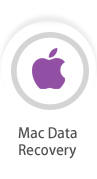 We can recover data from Mac computers. We work on iMac, MacBook, MacBook Pro, Mac Mini, MacBook Air and more. We specialize in data recovery from drives like Mac PCIe SSD, traditional 3.5" hdd, 2.5" disk and storage integrated onto the logic board. Photos, videos, iPhoto libarary, Photos library, music, documents, applications, OS X retrieval service by experienced and Mac repair specialists. Our professionals can deal with all old and new models. In most cases we can get your data in the same format as before. A lot of times, we can bring all the apps and data back to the original state like before. This not only saves time for the customer but it is very user friendly process. Customers get everything and a ready to go computer. Want to recover data from iPhone or iPad? Please click on the blow image for more details or call us at 905-272-8324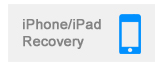 Liquid damage, no power, black screen, iTunes logo, freezing, attempting data recovery, physically damaged or any other issue is not a problem for us. Bring your phone with broken, dead, no display symptoms; we can help rescue your data. We deal with all (new & old) Apple iPhone and iPad models. We also recover data from android and non-android phones. Please click on the below image to get more useful information or you can call our data recovery centre at 905-272-8324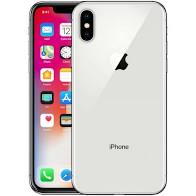 Data recovery professionals at Computer Star can recover photos and videos from all types / brands of camcorders like Canon, Sony, Panasonic, GoPro and many others. It does not matter what media they have e.g. internal hard disk, cassette or DVD media; we can get the data for you. If your camcorder stopped working and you have DVDs that cannot be opened, played or read by devices like computer, camcorder or DVD player, we can recover your precious videos the affected DVDs.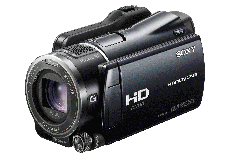 Our certified technicians specialize in data recovery from all kinds of digital cameras. Whether you are using your camera for personal use or you are a professional photographer, we can help recover your lost photos and videos from internal and external media (e.g. sd card). We work on all cameras like Canon, Sony, Nikon, Fujifilm, Panasonic, Slympus and all other brands.

SD card data recovery service is available for SanDisk, Transcend, SanDisk Extream, PNY X-Pro, Kingston, Lexar or any other brand. We can deal with regular SD cards, Micro SD cards and Monolith based cards. We use high end technology for monolith SD cards. If you click on the blow image, you can find more details about SD card recovery or you can call our number at  905-272-8324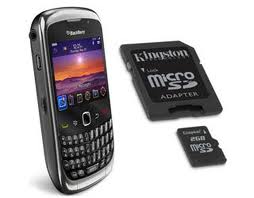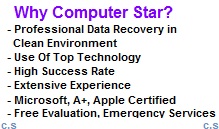 Here is how it works
You bring or ship your media. We will give you free estimate after we evaluate your device free of charge. After approval, you only pay when you get all your required data.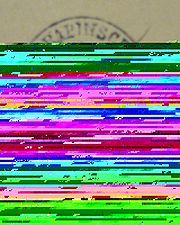 Our professionals can recover data from all kinds and brands of computers and devices like desktop, laptop, netbook, Macintosh and all other media. We deal with all brands like Acer, Apple, Asus, Dell, Alienware, Fujitsu, Gateway, Gigabyte, Hewlett Packard (HP), Compaq, Hitachi, IBM, Lenovo, LG, MDG, Medion, MSI, NEC, Panasonic, Samsung, Sony VAIO, Toshiba, eMachine, Pakcard Bell, Eee PC etc.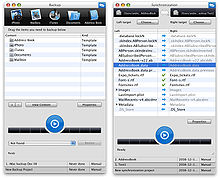 Did your data disappear all of the sudden? Did someone from a computer store delete your files by formatting your hard drive? Did you format your hard drive using factory default restore? Lost files, music, data and iTunes library from Time Capsule? Did you format your Toshiba, Acer, Emachine or any other laptop and wants to recover it? Your computer cannot detect SATA or IDE drive? Do you see a folder with question mark when turn on your Mac? Cannot see data or files on your external hard disk (Mac & PC)? Cannot see hard disk in bios setup? Lost pictures / photos while transferring from one device to another? Call for expert help at
Free Pickup Service:
Toronto, Etobicoke, North York, Markham, Pickering, Scarborough, Richmond Hill, Brampton, Georgetown, Caledon, Vaughan, Woodbridge, Mississauga, Milton, Oakville, Ajax, Burlington, Hamilton and Guelph and all other cities of GTA.
Outside GTA:
If you live outside GTA or Canada, please ship your device to our lab. Upon arrival, we will evaluate your media and give you a free quote (within 24 hours mostly).
Canada & U.S

Serving all the blow mentioned provinces of Canada.
Ontario
Alberta
Manitoba
Saskatchewan
British Columbia
Quebec
New Brunswick
Nova Scotia
Prince Edward Island
Newfoundland & Labrador
Nunavut
Northwest Territories
Yukon Territory

Tags:
# Excellent data recovery rate in Greater Toronto Area
# Excellent technology
# Dust free environment and experienced techs
# No extra charge for hard disk pickup
# Affordable data recovery service in entire GTA
# Recovery done in dust free environment
# Free evaluation within 24 hours
# IBM laptop data recovery
# QuickBooks data recovery
# Simply Accounting database recovery / repair
# Raid arrays recovery
# Photo recovery
# Seagate data recovery
# Western Digital data recovery
# Mac data recovery from Apple's Time Capsule
# SSD, m.2 ssd, mSATA ssd, PCIE ssd repair
# USB data recovery
# Physically dead drives repair
# Data recovery from network drive (NAS)
# Recovery from Time Machine backup
# Fully trained techs to get your data back
# Time Capsule storage device repair
# Recover lost pictures / photos
# Microsoft outlook recovery or PST file repair
# Recover lost files or "my documents" folder
# Data retrieval after disk read error message
# Boot volume failure
# Dead MacBook Pro 2016, 2017 15" data recovery
# Disk test failed
# Hard disk making clicking sound
# Operating system failed to load
# Beach ball trouble
# Black screen
# Blue screen
# Blinking cursor on the upper left hand corner of the screen
# Damaged file system
# HP laptop HDD repair
# Data recovery onsite and In-Lab
# Recovery from water damaged drives
# Solid state hard disk drive repair
# Recover accidentally erased data / files / photos
# Restore wiped / formatted drives
# Recovery from NTFS, RAID, FAT32, SAN, HFS,
# HFS+, exFAT, Apple File System (APFS)
# APFS encrypted
# Mac OS Extended, MS-DOS (FAT), HFS, HFS+
# No data; No charge
# Data recovery from Apple devices MacBook, Mac Pro
# Recovery from iMac, MacBook Pro, Mac Mini
# iPhone, iPad blackberry, iPod
# All iPad models, cell phones
# Handheld / tablet devices
# Hard disk motor stopped rotating
# Recover data from broken or dead hard drive
# Recover "my pictures" folder
# Recover files from UNIX or Linux systems
# Data restoration from SCSI drives / hard disks
# Disk that cannot be accessed from another computer
# Mac / Apple computer data recovery & data transfer
# Mac PCIe SSD hard drive repair
# Broken or bent USB thumb flash drive recovery
# Emergency logical data recovery available
# Recover data from slow or failing hard disk
# Recover data from dead MacBook Pro
# Recover photos / pictures from memory (SD)
# SD Card (Canon, Sony, Nikon, Olympus, Konica)
# Data from Kodak, Panasonic, Pentax, Polaroid, Samsung,Yashica
# Recover data from damaged, failed, and corrupted disks
# Inaccessible storage media (internal or external hard)
# Fix disk, SD card, USB flash drive, CD, DVD
# Camcorder when it cannot be accessed normally