MacBook, MacBook Pro logic board repair Toronto, Mississauga, , Oakville, Brampton (Liquid damage, Water damage)

Macintosh Certified Technician
iMac Logic Board MacBook Pro Retina Logic Board MacBook Air Logic Board

Macbook Pro logic board repair for all models i.e. 2008, 2009, 2010, 2011, 2012, 2013, 2014, 2015, 2016, 2017, 2018 and up. If Logic Board of your MacBook Pro, MacBook Air or MacBook stopped working because you spilled, coke, drink, juice, beer or any other liquid then this same logic board / motherboard of your machine is repairable at affordable prices. We offer a unique permanent fix for mid 2012, early 2013 Macbook Pro models. More details about symptoms here. We also have permanent fix for 2011 Macbook Pro (both 15" & 17") with all the symptoms in this link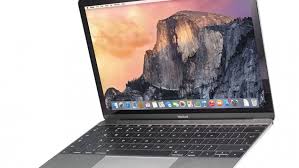 When a Mac Laptop is damaged with liquid, anything can happen. The keyboard can become unresponsive, different components like sound chips, mouse connector or, MagSafe port can go bad. Display connector stop working or the whole logic board can die. Most of the times, when the logic board is dead, MacBook Pro laptop won't turn on. When this happens, users try to dry the machine for sometime and try to turn it on. A lot of times, the machine will turn on but in majority of cases, the logic board will die with serious complications after sometime. If the Apple MacBook end up in a professional and certified repair center, chances are, it will cost less and the problem will be solved permanently. After liquid damage, the components on the logic board get water corrosion which damages connections, chips, and ICs. When a wet Apple laptop is powered on, a short circuit may happen and this may destroy even more circuits and chips. We repair many MacBook Pro logic boards every month and most of times, it is tea spill, coke damage, wine, water and liquids. We have extensive experience with MacBook Air and MacBook Pro logic board repair. We have high success rate cleaning liquid from all Apple laptops. We have high success rate with MacBook Pro and MacBook Air logic board repair. Looking for MacBook screen replacement ? We can help.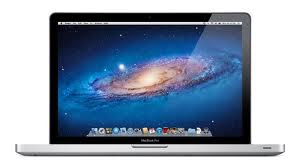 Did your Mac laptop's SuperDrive stopped working? The LCD screen is damaged because of water or keyboard / track pad is dead? Loud fan noise? We can repair loud fan problem in all Apple computers like Mac mini, iMac, Mac Pro, PowerPC G5, new MacBook 12", all New MacBook Pro retina models etc.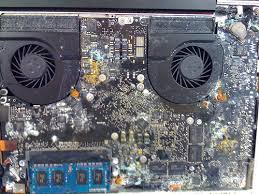 MacBook pro logic board repair (water damaged)
MacBook Pro repair by certified techs
Mac mini logic board repair or replacement
MacBook network card repair
iMac logic board repair or replacement
MacBook 12" liquid damage repair
Silver MacBook unibody screen repair
Unibody MacBook Pro pre-unibody Nvidia video repair
Logic board sound card repair service
Apple USB repair
Retina MacBook pro screen LCD cable repair
2016, 2017, 2018 MacBook Pro logic board
2015, 2014, 2013, 2012, 2011, 2010, 2009 MacBook pro motherboard repair
MacBook Air motherboard replacement service
Logic board component level repair done by professionals with 90 days warranty
MacBook Pro laptops that are in Apple warranty or out of Apple warranty. Mac laptop service centre
17" MacBook Pro logic board USB port repair
Black MacBook logic board RAM bay repair
PowerBook G4 motherboard repair
15" MacBook Pro keyboard repair as a result of water damage
A1466. a1502. a1398 MacBook Pro with damaged mouse track pad repair by experienced experts.
Broken headphone jack removal from retina and non retina MacBook Pro
Slow new MacBook Pro startup with grey progress bar moving from left to right
2013 MacBook Pro retina screen repair / replacement
iMac 27" logic board repair
iMac 24", 21.5", 20" logic board repair
Wifi connector repair in 13" MacBook Pro
Retina keyboard repair and replacement
Water damaged battery indicator repair
13" i7, i5 display replacement or LCD repair
13" & 15" battery replacement
MagSafe and MagSafe 2 adapter replacement
Best MacBook Pro logic board component level repair
Logic board battery charging problem fix
Logic board display port repair
Nvidia video treatment and repair
Logic board audio repair
Wifi antenna port repair
Keyboard, track pad connector repair
Logic board corrosion repair and cleaning
MacBook Pro DVD repair
Logic board heating treatment and repair
DVD connector repair
Liquid damage treatment
Keyboard back light connector repair
Firewire, mini vga display, thunderbolt, audio, speaker, microphone port repair
USB to HDMI adapter for Mac
Chips, ICs repair on logic board
Logic board dim light fix
Repair for Vertical or horizontal lines caused by video chip
Logic board / Motherboard replacement
Liquid damaged keyboard replacement
Liquid damaged logic board cleaning
13" and 15" retina MacBook Pro logic board repair damaged with liquid, water, coke, bear, tea, juice, soda, Pepsi, rain, flood etc.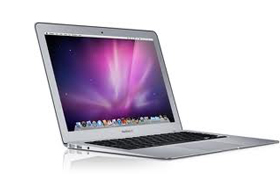 If your Apple laptop is dead and you want to retrieve your data, we can help.
For any Apple computer repair please visit our Mac and MacBook Pro repair service centre.
Call Mac Repair Centre at
905-272-8324
We also have a Permanent Fix for known issues in 15" and 17" MacBook Pro models:
MacBook Pro 15" early 2011 GPU repair, MacBook Pro late 2011 GPU repair, MacBook Pro 17" early, late 2011 GPU repair, MacBook Pro 15" early, mid, late 2010 GPU repair panic repair, MacBook Pro 15" late 2012, early 2013 logic board repair, MacBook Pro 17" early, mid, late 2009 logic board repair


Want to sell MacBook Air damaged with liquid? We buy broken and working MacBook Air for parts.
We also fix all other computers. For PC computer repair please visit our computer repair Mississauga page. For data recovery, please visit our data recovery Mississauga page.