Professional Computer Data Recovery Etobicoke Toronto Ontario
Computer Star offers prime data recovery services to Etobicoke residence. We specialize in data recovery, computer recovery, laptop recovery, server hard drive repair and Mac recovery. If you computer broke or your laptop or Mac does not work or you have a need to recover and repair it, We have Apple, Microsoft and A+ certified technicians who can recover your data and bring all your files, programs and even the operating system like Windows or OSX, back to the state where it was before. This kind of service is a prime service in two ways. First, you get all your data, second, your computer will back to operation and you won't feel any difference which means, all the programs will be there, all the data and settings will come back even printers and network settings will be back to their original condition. This means, you won't need to setup your printer, wifi, application installation, email like outlook or Windows mail, accounting software like QuickBooks and all other settings. If your computer's hard drive or computer died and you need to bring it back to original condition because you had some important programs on it, we can recover it so that you can plug the newly recovered drive into your system and it will be fully operational again.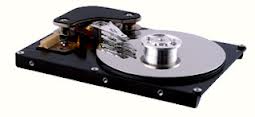 We offer free pickup and our lab is not that far from your location. We have clean room environment and we understand your needs. We are able to perform quick data recovery service 7 days a week in case of any emergency. When you have a need for data recovery, you have to find someone who understands the process. Just recovering data sometimes does not solve the problem unless required programs are up and running.  Most of times, recovered data is not in an understandable format and without proper translation, it is impossible for a user to see it properly. We have been in repair and data recovery business for many years. We know your requirements and we always make sure you don't have to go through extra and unnecessary work. We also know that your information is always critical. Privacy and security of your data is our number one priority.