Data Recovery Toronto, We fix your computer and recover your data
iPad | iPhone Data Recovery | Raid Recovery |HDD Repair | USB Data Recovery | Free Evaluation | Free Pickup

Living far? Ship it to us. Click on contact us page to fill a form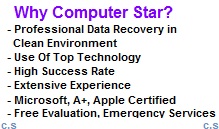 PC, laptop, USB, iPhone, iPad, Raid, SSD, SD card, nvme, m.2 ssd, msata, Apple PCIe, m.2 M key, m.2 B+M, Apple Mac recovery or Mac hard drive recovery in Toronto area. In most cases we can diagnose your hard drive while you wait (within 15 minutes). Mac data recovery by Apple Certified Technicians and PC laptop data recovery by Microsoft Certified experts. Free computer and laptop repair with paid data recovery cases. We can recover all kinds of USB flash drives whether its a regular USB, USB with BGA chip or monolith flash drive. We can recover phyically broken flash drives or a USB with dead controller / logicboard. We can also recover dead, liquid damaged iPhone with symptoms like restarting, no display and digitizer problem. We have high success rate recovering water damaged iPhones. We can recover all photos and videos from iPhone that was accidentally dropped in water or was damaged with moister or any other electrical or electronic malfunction. Our USB recovery includes extracting data from broken, corrupted, USB with failed controller and nand chip recovery.

| | | | |
| --- | --- | --- | --- |
| Water damaged | Burnt | Physical damaged | Virus Infected |
| Dropped | Deleted | Formatted | Corrupt |
| Raid Array Failed | SSD Solid State | NAS | USB Flash |
| External Hard Drive | Time Machine | Server Drive | SD Card |
| Micro Flash Drive | Camcorder HDD | Dead iPhone | SAN |
| Bad Sectors | Mac Drives | PC Drives | UNIX/LINUX |
| Chip Level Recovery | Dead PCB | Head Transplant | Bad File System |
| Clicking noise | Beeping Sound | SATA / IDE | Partition Deleted |
| Dead USB Controller | Water Damaged iPhone | External HDD | Internal HDD |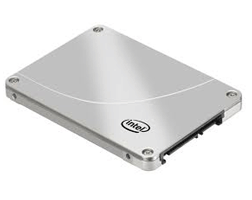 Did your Mac stop working? Did you have important data like personal or business files, photographs, videos, movie clips, music, emails, Microsoft Word, Excel, Outlook, Outlook Express, accounting, bookkeeping files or other important business files? Are you getting a folder sign with a question mark when your iMac starts? Is your MacBook restarting or shutting down? Is your MacBook pro freezing? Do you see moving circle when you open your MacBook Air? Is your Mac external hard disk not mounting on your Mac desktop? Has your time machine stopped working? is your Mac Pro giving you a black screen at startup? Did your iPhone screen stopped working? You cannot type password on your iPhone to backup it up? Cannot click "trust this computer" on your iPhone screen? Is your iPhone heating up? For Apple data recovery, Decrypt data by Mac file vault encryption, PC hard drive recovery, laptop data restoration or UNIX / Linux data recovery or any other hard drive recovery, please give us a call and we will be more than happy to retrieve your important files / data.
Computer, Laptop and Mac Data Recovery Toronto offers free media pickup around GTA (Toronto, Downtown, Vaughan, Thornhill, North York and other GTA cities). You are welcome to drop off or ship your media to our Data Recovery Lab. For urgent data retrieval service, please call Data Recovery Toronto GTA service centre today.

*Free laptop and computer repair does not include logicboard or screen repair. Free repair is available for paid computer data recovery cases.