Computer Repair Mississauga Ontario by A+ Certified Technicians
Ph : 905-272-8324
3100 Ridgeway Drive
Unit 41, Mississauga, Ontario L5L 5M5
Looking for computer repair? Bring your machine to Certified and experienced professionals who will fix it at affordable price. We offer 90 days warranty for all hardware repairs.
- PC virus, Spyware, Adware, Worms, Scripts removal.
- Windows installation, Troubleshooting, Upgrade, setup, Configuration, Driver troubleshooting, Wireless or wifi fix, Application installation setup and repair.
- Windows XP, Windows Vista, Windows 7, Windows 8, Windows 10 setup, Microsoft Office Setup (CD needed), Antivirus installation and renewal, Software upgrade and troubleshooting
- Build fast custom PC for normal use and Gaming.

- PC RAM Upgrade, Video card replacement, Motherboard replacement, Power supply replacement, Hard drive replacement, CPU Fan, CPU heat up, Junk removal, PC casing fan installation, Wireless card installation and replacement
- Fix freezing, Restarting, Black screen, Blue screen of death, No post, No display, Slow problem.
- Repair video problem in all-in-one PC computer, Repair hard drive, No power issue, Beeping issue.
- No power up issue, Power button repair, RAM troubleshooting, No sound, USB port problem, DVD drive installation, Install USB 3.0
- Restore PC to factory settings, Backup data, Create partition, Recover partition, Fix bad sectors, Format hard drive, Wipe hard disk, Secure wipe, Hard drive upgrade, SSD upgrade.
- USB and PS2 keyboard, Monitor and mouse replacement.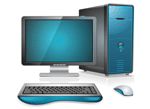 - Motherboard repair at component level, Capacitors replacement, Ethernet troubleshooting, Router connectivity issue.
- All brands like Samsung, HP, Sony, Gateway, IBM, Asus, Emachine, Dell, Acer, Toshiba, Lenovo etc.
We can replace all parts and can upgrade all models for this kind of machine. We work on touch screen and all hardware and software related problems.
Apple Computer Desktop Repair:
We fix all Apple Desktop computers like iMac, Mac Pro, Mac mini, Mac Server, PowerPC G5, G4 new and old models. For laptop repair, please visit our laptop repair Mississauga page.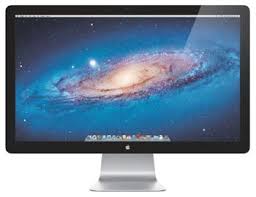 Mississauga Municipalities:
Meadowvale, Streatsville, Cooksville, Clarkson, Lisgar, Churchill Meadows, Malton, Erin Mills, Port Credit, Lakeshore, Glen Abbey