Computer Repair Mississauga, laptop repair Mississauga
Laptop & PC services by certified technicians:
Hardware Repair

Computer, laptop, all-in-one PC and server components repair and replacement includes Motherboard, keyboard, mouse, DVD drive, power supply, motherboard components, capacitors, liquid damage hardware, power button, CMOS battery, casing, cooling fan, CPU fan, hard drive data cable, wireless card, hard drive power cable, video card, graphics card power cable, floppy drive, CD drive, Ethernet card, PC power cable, modem card, scsi card, printer paper jam, printer setup, printer connection, printer USB cable, hard drive, SSD (solid state drive) USB ports, HDMI ports, VGA port, dvi port, sound card and more. We work on all brands and models. If you have a problem with your PC, laptop, printer or server, please call our laptop repair centre Mississauga today.

We repair Apple desktop computer screens and sell used PC screens in different sizes like 15", 20", 24" from different brands along with screen data and power cables. Please visit our computer laptop repair store in Mississauga.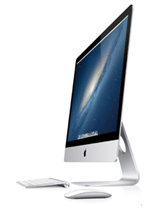 Software Repair

Our experienced technicians can setup, install and upgrade Windows operating system (Windows 95, 98, 2000, XP, 7, Vista, 10, 11, server and newer) Apple OS X system on Apple desktops, linux and Android system on any brands of desktop and laptop systems. We can install and troubleshoot any programs or applications on Windows, Linux and Android platforms. Our technicians can troubleshoot drivers' issues, freezing problems, startup challenges, password unlock, remove password without losing data, and all other software related problems. Computer Star's technicians are Apple, Microsoft and ComptIA A+ certified. Our service centre in Mississauga can help.

Virus Removal Mississauga

As we all know that there is a huge number of Windows based computers in the market that is why virus and malware infections are very common these days. Computer Star's certified technicians can remove and clean all kinds of infections like virus, malware, adware, Trojans, scripts and other kinds of infections. Do you want to extract your files from the broken computer or laptop? Whether your computer has software or hardware problem, we can get your data for you. Our professional data recovery technicians can help.

Computer Upgrades in Mississauga
If your computer is slow or you have a special requirement for certain application software that will not run on your computer because of insufficient resources, we can help. We can upgrade RAM or hard drive capacity to bigger or faster drive as well as replace or repair motherboard with a more powerful CPU. As per our experience, most of the times an upgrade of RAM and CPU is not needed if the computer is being used for basic home use purposes. If this is the situation, we can simply fix the issue without making you spend money on upgrades. For help and support please click on contact us page or visit our PC & laptop repair store Mississauga at  9052728324.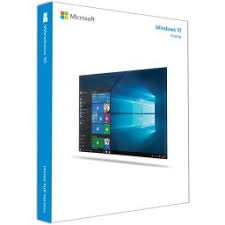 What brand you own?
Dell laptop and desktop repair
We repair Dell laptops (regular and gaming machines like Alienware etc.) and desktops. We can fix DC jack, motherboard, keyboard, track pad, LCD screen, wifi, DVD drive, sound card, ethernet port, HDMI, USB ports, hard drive, SSD, file system, and components on the motherboard in all old and new Dell models. On the software side, we can repair all Windows versions with freezing problems, black screen, white screen, blue screen, locking, slow behavior, windows reinstallation and all other software and hardware related issues. Our certified technicians can remove viruses, malware, Trojans, bugs, adware and all other programs related issues in your Dell machine.

In Dell desktops, we can fix Windows 7, Windows 8 / 8.1, Windows 10, Windows 11 & up. Computer Star's professional experts can repair and replace capacitors, components, USB ports on the motherboard. They can fix Dell towers, servers, small factor desktops and Dell All-In-One computers.
Acer computer & laptop repair
Acer laptop repair services. We fix all hardware and software problems in all old and new Acer laptops like Aspire One, Aspire P series, Aspire P3, Aspire R 11, Aspire R 14, Aspire R7, Aspire R 13, Aspire R 15, Aspire S3, Aspire S5, Aspire S7, Aspire S13, Aspire Timeline series, Aspire V series, Aspire V5, Aspire VX 15, Aspire VX 5, Aspire 4720z, Aspire 5738, Aspire F series, Aspire E series and all others.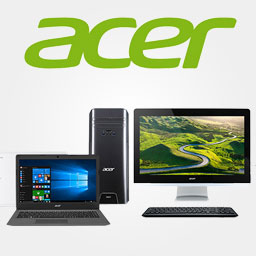 In desktops we repairs models like Acer Aspire C24-1700 AIO, Acer Aspire TC-1760-UA92, Acer Aspire C27, Acer Chromebox Enterprise CXI4, Acer Aspire TC-390-UA92, Acer Aspire TC-895-UA91, Acer Aspire TC-885-UA92, Acer Aspire Z 24, Acer Nitro 50, Acer Chromebox CXI3, Acer Predator Orion 5000, Acer Predator Orion 9000 , Acer Aspire S24, Acer Aspire Z3 (AZ3-715-UR15), Acer Veriton Z4820G-I5650TZ, Acer Predator G1-710-70001, Acer Predator AG6-710 (70002), Acer Aspire AZ3-710-UR54, Acer Chromebase DC221HQ bwmicz, Acer Revo One (RL85-UR45), Acer Aspire ATC-605-UB11, Acer Chromebox CXI-4GKM, Acer Aspire AXC-605-UR11, Acer Aspire U5 (AU5-620-UB10), Acer Aspire Z (AZ3-615-UR15), Acer Veriton VZ2660G-i34130X, Acer Predator AG3-605-UR39, Dell Inspiron One 20 Touch (2020), Acer Aspire AZ3-600-UR31, Gateway ZX4270-UB31, Acer Aspire AZC-605-UR21, Acer Predator AG3-605-UR20, Acer Veriton VZ2640G-UP2117X, Acer Aspire AZ3-605-UR23, Acer Aspire A5600U-UB13, Acer Aspire AT3-600-UR11, Acer Predator AG3620-UR12, Acer Veriton VZ2650G-UG645X and all others. Call our Acer repair centre Mississauga today.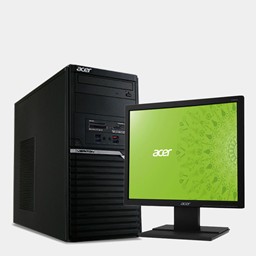 Lenovo laptop & PC services
Our Microsoft certified technician can fix any hardware and software problem in all Lenovo models including but not limited to ThinkPad X, ThinkPad T, ThinkPad P, ThinkPad E, ThinkPad L, ThinkPad A, ThinkPad 13, ThinkPad 11e, Ideapad 700, Ideapad 500, Ideapad 300, Ideapad 100, Yoga 900, Yoga 700, Yoga 500, Yoga 300, Legion Y530, Legion Y520, Legion Y730, Lenovo N, Lenovo V and more.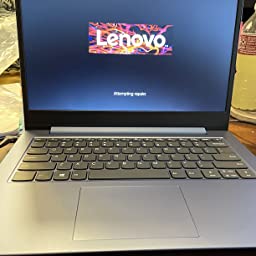 When it comes to PC desktops from lenovo, we work on models like IdeaCentre AIO 3 (24"), IdeaCentre Mini 5i, Yoga AIO 7 AMD (27") - Cloud Grey, IdeaCentre Mini 5i, ThinkCentre M80q Tiny, IdeaCentre 5 (AMD), ThinkCentre Neo 30a Intel (24") All-in-One, IdeaCentre AIO 5i Intel (24″), ThinkStation P360 Ultra (Intel) Workstation, Legion Tower 5i Gen 6 (Intel) with RTX 3060, ThinkCentre M75s Gen 2 Small Form Factor, ThinkCentre M70q Tiny, Legion Tower 5i Gen 6 (Intel) with RTX 3050, ThinkStation P360 Tower Workstation, IdeaCentre AIO 5i Intel (24″), ThinkCentre Neo 30a Intel (24") All-in-One, ThinkCentre M70q Tiny, IdeaCentre 3i (Intel) Tower, IdeaCentre 3i (Intel) Tower, IdeaCentre AIO 3i Intel (22″) - Black, ThinkCentre M80q, ThinkStation P350 Tiny Workstation, ThinkCentre M75s Gen 2 Small Form Factor, ThinkCentre M60e Tiny, ThinkCentre M75q Tiny Gen 2, ThinkCentre M75q Tiny Gen 2, ThinkCentre Neo 50s (Intel) Small Form Factor, ThinkStation P360 Tiny Workstation, IdeaCentre 5i, Legion Tower 7i Gen 7 with RTX 3080, ThinkCentre M90t Tower, ThinkCentre M80q Tiny, ThinkCentre M90q Tiny Gen 2 and many more. We fix all old and new models. Call our lenovo service lab Mississauga today.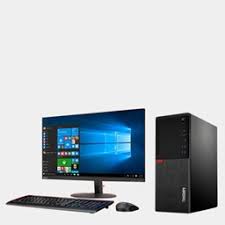 Asus laptop & computer repair centre
We fix all models of Asus laptops (both regular and gaming machines). Models we repair includes ASUS X509, ASUS M509, ASUS W202, ASUS X515, ASUS M515, ASUS E510, ASUS L410, ASUS BR1100C, ASUS BR1100F, 15.6" R543MA, ASUS L210, ASUS L510, 12.0" ASUS Chromebook Flip CM3 (CM3200), 15.6" ASUS M515 (AMD Ryzen™ 5000 Series), 14.0" ASUS Laptop M415 (AMD Ryzen 5000 Series), 14.0" ASUS X415 (11th Gen Intel), 15.6" ASUS X515 (11th Gen Intel), ASUS F415(11th Gen Intel).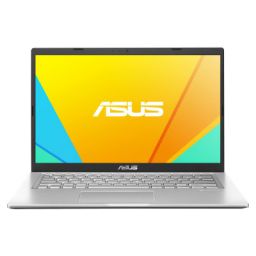 In desktops, we service 15L ASUS S501MD, 15L ASUS S500MC, ASUS S300MA, 15.5L ASUS S340MF, ROG Strix G16CH-1370KF073W, ROG Strix G16CH-71370F025W, ROG Strix G13CH-51340F056W, ROG Strix G15DS, ROG Strix G15DS, ROG STRIX G35CA, ROG Strix GT15 G15, ROG Strix GT15 G15, ROG Strix GT35 etc. and all other models. For service and support, call our Asus PC & laptop repair store in Mississauga.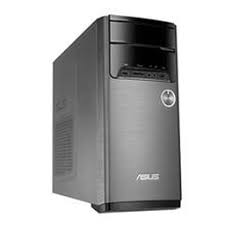 Toshiba desktop & laptop repair services
If you are the owner of a Toshiba laptop or desktop and need help with any problem, we are here to help. Our technicians have extensive experience fixing all kinds of problems when it comes to Toshiba computers. We offer 90 days warranty. We repair all new and old models. Here are some of the models.
Toshiba Satellite C850-I5213, C850-I0110, C640-X4012, C50-A I001C, C50D-A 60010, C50-A E0110, C850-E0011, L50D-B 40010, C640-I4016, C640-I401B, C50A-P0010, C850-X0110, Toshiba Tecra PS463U-01L00L, Toshiba Satellite Fusion L55W-C5252, Toshiba Tecra A50-02H01S, Toshiba Portege A30-C (PT363U-0RU02X), Toshiba KIRAbook 13i7S1 (PSUC2U-003008), Toshiba Portege Z30-C1301 Ultrabook, Toshiba Chromebook CB35-C3350, Toshiba Satellite Fusion L55W-C5150, Toshiba Satellite Radius L15W-B1302, Toshiba Satellite Radius L15W-B1208X, Toshiba Satellite Radius E45W-C4200X etc..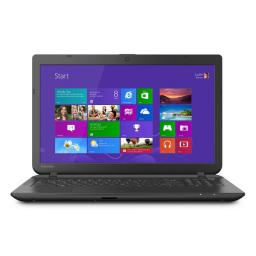 We can fix both hardware and software issues in Toshiba desktop PCs like  DX735 All-in-One Desktop Computer,  Toshiba DX735-D3330,  Toshiba DX735-D3360, Toshiba DX735-D3330 and all old and future models. Call our Toshiba repair centre Mississauga today at 9052728324.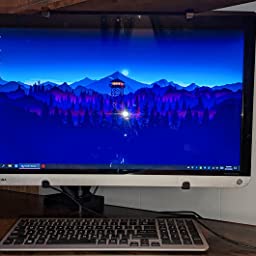 Microsoft laptop & Chrome Book repair
Repair services for Microsoft laptops like Surface Pro, surface Laptop 5, Surface Laptop Studio, Surface Pro 9, Surface Laptop Go 2, Surface Go 3, Surface Pro X, Surface Studio 2+, Surface Laptop 4, Best 2-in-1 laptop, Surface Pro 9 etc.. We can work on all versions of Windows installed in these laptops and can repair keyboard, charging port, battery or screen. Call or visit our surface and chromebook repair store in Mississauga today.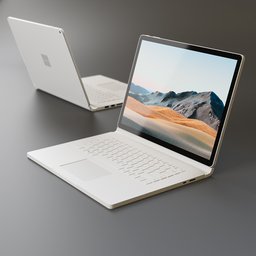 HP laptop repair centre. If you have Chrome Books from brands like HP (14a, x360 14a, 11a, 14, 11a (ARM), 11a (Touch), x360 14b, x360 14 etc.), Lenovo ( Flex 5, S330, Duet, Yoga C630, Flex 3, 300e (2nd Gen), C340 15 etc., Asus (CX1400, C223NA,  C423, Flip C434,  C523, CX22NA, C223NA, C202SA, Detachable CM3000, C434, CX1400, C202SA etc.), Acer (15 315,  R 13, 314,  311, Spin 11 CP311 etc.), Samsung (4+, 4, Plus v2, 3,  Galaxy Enterprise Edition etc. ), Dell Inspiron Chromebook 14 7486 and Google  Pixelbook Go, we can help.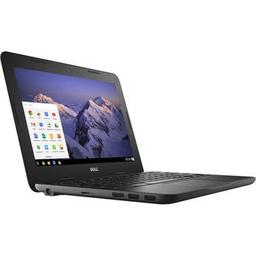 Services offered in all Mississauga and near by cities:
Mississauga municipalities like Meadowvale, Streatsville, Cooksville, Clarkson, Lisgar, Churchill Meadows, Malton, Erin Mills, Port Credit, Lakeshore, Glen Abbey all other areas of Mississauga.
3100 Ridgeway Drive, Unit 41, Mississauga ON L5L 5M5
Tags:
# Virus Removal
# Liquid Damaged Motherboard Repair
# laptop repair mississauga
# laptop service mississauga
# laptop fix mississauga
#laptop services mississauga
# All-In-One PC DC Jack Repair
# Computer Keyboard Replacement
# PC Fan Service Noisy
# Power Supply Dead
# PC RAM Upgrade or Replacement
# PC Desktop Fan Repair
# PC Hard Drive Repair PCB
# Desktop All-In-One Charging Issue
# PC DVD, Sound Issue
# Screen / Glass replacement
# All-In-One Webcam Repair
# Windows 10 / All Windows Drivers Help
# All Windows Reinstall
# PC Restart Issue
# PC Over Heating Fix
# Black Screen Fix
# BIOS Battery Replacement
# Hardware / Software Upgrade
# Microsoft Windows setup
# Iinux Support
# Power Button / Hinges Repair
# AC Adapter All-In-One
# LCD Monitor for Sale
# All-In-One Samsung, HP, Sony, Gateway
# IBM, hp, Asus
# Repair for Acer, Toshiba, Lenovo,HP, Dell, Samsung Laptops
# Computer motherboard repair
# Quick Computer support and help
# Fix computers at affordable prices.
# Laptop repair (all brands & models)
# Data recovery from dead hard disks
# Computer trouble after upgrade to Windows 10 from Windows 7
# Computers, notebooks, netbooks and laptops from all brands (generic or custom built laptops and PCs)
# Wireless Router Configuration and wireless Internet repair
# SSD hard drive upgrade
# All-in-one hard drive upgrade and repair
# Laptop and Computer Desktop motherboard repair
# Data transfer from old computer to new computer
# Computer or PC video card replacement and repair
# PC graphics card upgade
# Gaming PC machine upgrade
# Unlock or reset windows password
# Fix corrupt user profile and recover data
# specialize in all computer products repair including Major brands like Acer, Samsung, Dell, Toshiba, Sony, Asus
# Laptop battery and power adapter for sale
# Data fax modem installation / repair / troubleshooting / support
# Laptop Wireless repair / Internet troubleshooting
# Computer wired network connection repair
# Computer repair for sound, heat up, virus, slow or freezing problems
# Windows 95, 98, Windows 2000, Windows Millennium, XP, Vista, Windows 7, Windows 8, Windows 10, RT, Windows 8 Pro, Windows 8 Enterprise (touch screen) repair and installation
# All-in-One PC desktop black screen fix
# Software Installation & Setup
# Data recovery from dead laptop and desktop
# Computer virus and spyware cleaning
# Canadian cyber police virus cleaning
# Spy Ware, Worms, Spam Removal
# Upgrade windows XP to Windows 7
# Wireless router/network Security
# Computer monitor for sale
# PC Computer power supply replacement and repair
# Fix dead computer
# LCD screen Replacement
# PC keyboard and trackpad freezing
# DC Jack / Power jack repair & Replacement
# Keyboard repair & Installation
# Motherboard repair & Replacement
# Liquid damage motherboard repair
# Email Help & Setup
# Computer windows registry repair
# Password help & removal
# Support old operating systems like DOS, Windows 3.1, Windows 95, Windows 98 etc.
# Data backup and data transfer
# Computer and laptop hard drive replacement
# Computer memory upgrade and replacement
# Want to sell your Windows 7 PC?
# PC LAN / WAN repair
Antivirus install help
# Hard drive cloning
# PC motherboard capacitors repair
# PC motherboard replacement
# Laptop liquid damage repair
# No video / no display repair
# Computer service

# PC service

# Laptop service

# Laptop not charging

# Laptop battery problem

# Laptop virus problem

# Computer virus problem

# PC virus problem

# PC infected with malware

# Laptop infected with malware

# Computer infected with malware

# Computer no power problem

# PC no power problem

# Laptop no power problem

# Windows 11 black screen

# Windows 11 black screen on PC

# Windows 11 black screen on laptop

# Windows 11 not starting

# Windows 10 not starting

# PC freezing

# Laptop freezing

# Computer freezing

# Computer slow

# PC slow

# Laptop slow

# Laptop screen repair

# Laptop screen replacement

# Virus removal service

# Malware infections

# PC virus infections

# Laptop virus infections

# Windows virus infections

# Windows malware infections

# Computer motherboard repair

# PC rebooting

# Computer rebooting

# Install windows on laptop

# Install windows on PC

# Install windows on computer

# Troubleshoot laptop

# Troubleshoot computer

# Troubleshoot PC

# Troubleshooting windows 7

# Troubleshooting windows 10

# Troubleshooting windows 11

# Install windows 7 on laptop

# Install windows 10 on laptop

# Install windows 11 on laptop

# Install windows 11 on computer

# Install windows 10 on computer

# Install windows 7 on computer

# Install windows 11 on PC

# Install windows 10 on PC

# Install windows 7 on PC

# Repair windows on laptop

# Repair windows on PC

# Repair windows on computer
# Computer repair
# Computer repair mississauga