Laptop Repair Mississauga,
PC Computer Repair
Services Offered in all Mississauga and Oakville Cities:
Meadowvale, Streatsville, cooksville, clarkson, Lisgar, Churchill Meadows, Malton, Erin Mills, Port Credit, Lakeshore, Glen Abbey all other areas.
41-3100 Ridgeway Drive, ON L5L 5M5, Mississauga
Call 905-272-8324
Virus Removal
Liquid Damaged Motherboard Repair
Laptop Keyboard Replacement
PC Fan Service Noisy
Power Supply Dead
PC RAM Upgrade or Replacement
Laptop Fan Repair
Hard Drive Repair PCB
Laptop Charging Issue
Laptop DVD, Sound Issue
Screen / Glass replacement
Laptop Webcam Repair
Windows 10 / All Windows Drivers Help
All Windows Reinstall
PC or Laptop Restarting Issue
PC Over Heating Fix
Black Screen Fix
Laptop Battery Replacement
Hardware / Software Upgrade
Microsoft Surface Tablet Help
ChromeBook Support
Laptop Power Button / Hinges Repair
AC Adapter for Sale
LCD Monitor for Sale
All-In-One Samsung, HP, Sony, Gateway
Google Notebook, IBM, Asus
TrackPad Repair for all laptops
Repair for Acer, Toshiba, Lenovo,HP, Dell, Samsung Laptops
Computer motherboard repair

Other Repair Services
(Computer repair Mississauga offers In-Store computer repair Service, Laptop fix, laptop virus removal, computer virus removal service. Computer PC and laptop upgardes, Laptop LCD screen repair, Laptop hard drive repair and replacement. For Mac Repair and Data Recovery click on the words.

If you live in Mississauga West, our data recovery, computer repair centre on Ridgeway Drive, Laird & Collegeway Intersection is the best place to bring your laptop, Desktop or computer PC hard drive.
Quick / same day PC computer Service, Laptop repair & Notebook service in Mississauga. We can fix any computer, PC problem ( personal or business).
More computer PC, computer repair & Help includes!

Quick Computer support and help


Fix computers at affordable prices.


Laptop repair (all brands & models)


Data recovery from dead hard disks


Computer trouble after upgrade to Windows 10 from Windows 7


Computers, notebooks, netbooks and laptops from all brands (generic or custom built laptops and PCs)


Wireless Router Configuration and wireless Internet repair


SSD hard drive upgrade


All-in-one hard drive upgrade and repair


Laptop and Computer Desktop motherboard repair


Data transfer from old computer to new computer


Computer or PC video card replacement and repair


PC graphics card upgade


Gaming PC machine upgrade


Unlock or reset windows password


Fix corrupt user profile and recover data


We specialize in all computer products repair including Major brands like Acer, Samsung, Dell, Toshiba, Sony, Asus


Laptop battery and power adapter for sale


Data fax modem installation / repair / troubleshooting / support


Laptop Wireless repair / Internet troubleshooting


Computer wired network connection repair


Computer repair for sound, heat up, virus, slow or freezing problems


Windows 95, 98, Windows 2000, Windows Millenium, XP,Vista, Windows 7, Windows 8, Windows 10, RT, Windows 8 Pro, Windows 8 Enterprise (touch screen) repair and installation


All-in-One PC desktop black screen fix


Software Installation & Setup


Data recovery from dead laptop and desktop

Computer virus and spyware cleaning


Canadian cyber police virus cleaning


Spy Ware, Worms, Spam Removal


Upgrade windows XP to Windows 7


Wireless router/network Security


Laptop keyboard repair Help


Computer monitor for sale


PC Computer power supply replacement and repair


Fix dead computer and laptop


Netbook repair


LCD screen Replacement


Laptop keyboard and trackpad freezing


DC Jack / Power jack repair & Replacement


Keyboard repair & Installation


Motherboard repair & Replacement


Liquid damage motherboard repair


Email Help & Setup


Computer windows registry repair


Password help & removal


We also support old operating systems like DOS, Windows 3.1, Windows 95, Windows 98 etc.


Data backup and data transfer


Computer and laptop hard drive replacement


Computer and laptop memory upgrade and replacement


Want to sell your Windows 7 and up laptop?


PC, Laptop LAN / WAN repair


Antivirus install help


Hard drive cloning


PC motherboard capacitors repair


PC motherboard replacement


Laptop liquid damage repair


Laptop no video / no display repair
Computer service Centre Mississauga offers computer repair in Mississauga area (Clarkson, Cooksville, Streetsville, Port Credit, Lakeshore, Meadowvale).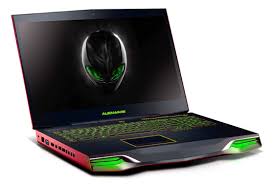 Computer Repair Mississauga Service Centre: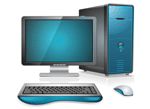 We buy used, broken or old computers, PCs and laptops. We upgrade all brands including but not limited to hp, Toshiba, Dell, Asus, Lenovo, IBM, Acer, Sony, Samsung, Emachine, Gateway and more.