Desktop Computer Service Mississauga

Virus, Spyware & Trojan removal

Windows vista, XP, 7 & 2000, Linux or any other software installation service

Fix Windows error messages & rebooting / loop problems

Software diagnostics

Replace / repair hard disk drive in Xbox 360

Parental control setup for children and teenagers

Computer tune-up

Are Google results being redirected to results5.google.ca?

Digital camera, iPod, iTunes connection / setup / troubleshooting

Google does not work or Google search results are redirected to other websites?

Computer is showing security centre (red X) in the right lower corner of the screen

Desktop icons have disappeared after spyware attack

Power light flashing when you try to turn on your computer but no display

Free up disk space

Windows 7 or vista repair

Install Windows 8

Google, Yahoo or Bing search results are being redirected?

Internet explorer, Firefox, Google chrome or safari is hijacked?

Computer is low on disk space or virtual memory?

Computer speed problems

Computer is freezing?

Cannot play videos online?

PC problem / issue

Computer is slow?

Computer is restarting?

Computer is shutting down?

Computer is restarting automatically?

Computer won't turn on?

Program not responding or slow?

Getting error message "send report to Microsoft"

Internet explorer crash / restarting

Fix / repair sound problem

Computer takes a long time to shut down.

Reformat Computer

Over used Internet bandwidth

"Safe mode, safe mode with networking, safe mode with command prompt" message appears when you turn on your computer or laptop?

Printing problem or new printer setup & installation

Hard drive is making a clicking sound?

Share printer with more than one computer & laptop

Install / replace DVD in computer or laptop

Attach / Setup DVD with TV

Setup external hard disk or DVD with PC / Mac

No Display, black screen or video problem

Install USB keyboard & mouse wired or wireless

How to add address or fix address book in windows mail or outlook express

Inbox messages or address book disappeared in Outlook Express or Outlook

Install or replace ram

Hard disk failure problems

Replace DVD with new or used

Install & setup high speed cable/DSL Internet from Rogers, Bell, Primus, Look, Cogeco, AOL, Netscape and others

Computer or laptop does not recognize CD or DVD

Hard disk repair

Computer protection problems

Help with Rogers's online protection and Bell Security service

"Access denied" when you try to open a folder, partition or drive

Screen Saver problem or the computer will not come back from standby or screen saver mode

Install drivers for audio, video, network or Internet, modem, chipset, CD/DVD, USB and others

Troubleshoot any other software related problems

Repair DOS 3.0, 3.1, 3.5, 3.6, 4.0, 4.5, 4.6, Windows 3.1, 3.11, Windows 95, Windows 98, ME etc.

Backup and restore messages/addresses in Outlook, Outlook Express, IncrediMail, Windows Live Mail, Thunderbird, Windows Mail etc.

We repair all makes / models of Desktops / PCs like Acer, eMachines, Lenovo, Sony, Dell, HP, IBM, Gateway, Toshiba, Compaq, Fujitsu, Asus, MDG or any other custom built / generic PCs

Repair services available on Saturday and Sunday

Are you getting "windows cannot load the user's profile insufficient system resources" message?
We can fix any computer (desktop) problem onsite or in-store.
Onsite repairs include Windows troubleshooting, email problem or setup, network troubleshooting, hardware or software diagnostics, virus or spy ware removal, fixing speed problems etc.
We support all Microsoft operating systems or application. Our expert can resolve Internet connectivity problems (high speed or dialup Internet).
If you have problems with your chatting program like Skype, msn messenger, yahoo messenger, AOL messenger or any other chatting program we can help. All kinds of webcam troubleshooting are done onsite (your place).
We provide onsite computer (Desktop/Laptop) & Mac repair services to Mississauga, Oakville, Port Credit, Milton, Brampton, Springdale, Castlemore, Halton Hills, Etobicoke, Rexdale, North York, Aurora, Scarborough, Markham, Pickering, George Town, Burlington, Hamilton, Stoney Creek, Bolton, Beeton, Newmarket, Thornhill, Concord,Vaughan, Caledon, Woodbridge, Richmond Hill, Toronto and surrounding areas. My computer is slow, Speed up my computer. For PC, Mac and laptop care at your place, call us today. Desktop computer (PC) for sale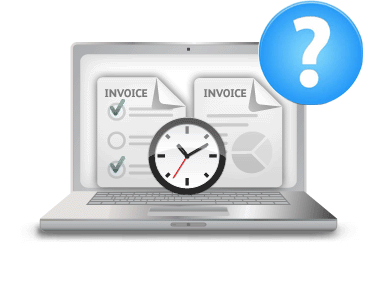 Google, Rogers, Bell, Primus, Look, Cogeco, AOL, Microsoft, Netscape and other brands/websites mentioned on this site are trademarks of their respective companies
Google, Rogers, Bell, Primus, Look, Cogeco, AOL, Microsoft, Netscape and other brands/websites mentioned on this site are trademarks of their respective companies