iMac fusion drive setup, Replacement & Repair
The 27 inch iMac desktops from 2013 to 2015 are equipped with fusion drive. The fusion drive is a unique setup that combines traditional drive with ssd. The ssd drive accommodates operating system files which helps the machine to load faster than normal drive. Both drives are setup with special instructions. This is a very smart way of using two drives for speed and efficiency. These fusion drives comes in different capacities like 1TB, 2TB and 3TB by default. These machines have slim screens glued to the body. Special double sided tape is used to glue the screen to the metal body around all four corners. Special attention must be paid to avoid breaking or damaging the screen because the cost of these screens is high.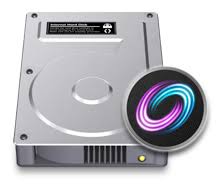 Data is spread on both drives. This is a kind of raid where if one drive fails, the data will inaccessible if the drive is not brought back to life. Special attention must be paid in dealing with these drives if data is important. Deleting or formatting one drive will make the data recovery impossible. It's therefore advisable to take these machines to a professional data recovery lab for proper data recovery. We at Computer Star always take care of these machines. Whether it is replacing and setting up fusion drive or recovering data from it, we have a lot of experience with these drives as we have done dozens of successful data recovery cases from fusion drives.
Click here to contact us