Keyboard Repair / Replacement for MacBook, MacBook Pro, MacBook Air, MacBook Pro Retina Mississauga / Oakville
Apple offer several kinds of laptops like Macbook 12", Macbook Pro, MacBook Pro Retina, MacBook Air and other older types. These kinds have different models like a1286, a1278, a1425, a1502, a1398, a1706, a1707, a1989, a1990, a2141 and more newer models. They have different screen sizes like 12", 13", 15" and 16". Every model uses a unique keyboard both in 13 and 15 inch as well as the new 16 inch. Keyboards can go bad due to wear/tear, liquid damage and physical damage. Some times numbers and alphabets on keys fade off or keys may come off the keyboard.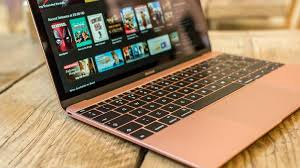 In some situations, some keys will not work due to problem with individual keys or problem in the board of the keyboard. This is common when the machine is damaged with liquid or water. Some times the keyboard connector will not work making the keyboard unusable. Some people would like to install keyboard with different language support. Some models have easy to remove keyboards but in majority of them keyboard replacement is not easy. For the hard ones, it is very time consuming process. A few questions people mostly ask are, how much it cost to replace a MacBook Pro keyboard? , how long it takes to repair a keyboard? How long is the warranty?

Depending on model, the keyboard replacement cost starts at $150. Newer models are more expensive than older ones. The repair time for most models at Computer Star, is same day. We offer three months warranty for keyboard replacement. We have high success rate with all models.
Click here to contact us