Network, Server, Software / Hardware Support in greater toronto Area
We specialize in all kinds of hardware/software troubleshooting and data recovery in small, medium or corporate network environment.
* Ipconfig, ping, tracert, dns check, isp related, database logs, virus and malware related issues
* Wired and wireless router setup, configuration, troubleshooting, connectivity, users authentication, active directory users connectivity issues, server setup after crash
* Slow network, wifi signal problems, physical cables installation and connection issues
* Cpu and ram related issues for servers and client stations
* DNS speed or slow lookups, exhausted ip addresses and ip setup
* We use both top-down and bottom-up troubleshooting approaches
* Network issues like high bandwith usage, high cpu, malfunctioning devices, dhcp, wifi interference
* We deal with network blackout, natural and accidental disasters, hardware failure like servers, printers, routers, cable lines etc.
* Software related issues like firmware corruption, firmware updates, overheating issues in servers and workstations
* Fixing problems caused by human errors, new configuration, power or network loss
* We work on all types of networks like LAN, PAN, MAN and WAN
* Netstat, ipconfig, route, putty, nslookup, ping, tracert etcs.
* Our experts are well experienced in solving any kind of problem related to networking environment of any size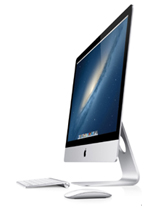 * Hhelp with network setup including new router purchase, installation, cables installation, setting up  active directory, active directory users, printers, scanners and more.

* Slow workstation computers including PCs, Mac, Windows operating system and Apple osx based clients and servers.
* Solving duplicate IP addresses issue or setting up static or dynamic IP addresses
* Router related issues like firmware upgrade, resetting router, configuring router and more
* Setup and configure switches, running cables from switch to clients, servers, printers, photocopiers and scanners
* Replacing old equipment with new like routers, printers, PCs, imac, mac pro, macbook pro, mac mini, switches, servers, hard drives, motherboards/logicboards, power supply and all other components of devices in the network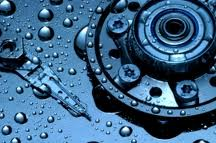 * Getting rid of junk applications, junk files, updating drives, operating systems, firmware and all other necessary steps to make devices efficient and fast.
* Troubleshooting all kinds of servers, all kinds of server operating systems
* Mail, exchange server, outlook client support, mac mail support, gmail, hotmail related issues, social media related problems and more
* Raid arrays setup, raid arrays troubleshooting, raid arrays repair, hard drive replacement in raid, setting up external storage, time machine setup for small network, data recovery from raid and external storage
* Setting up or adding ipads, iphones, laptops, desktop workstations, printers, scanners, hand held devices to the network.
* Problems related to access point, bridge, rounter, repeater, hub, gateway, modem, network interface card (NIC), network cable, microphone, webcam
* Troubleshooting related to input output and storage devices
* All computer components repair like keyboard, trackpad, video card, sound card, operating system, system files, boot files, database files
* Installing Windows operating system, Apple osx, ios, MS Office
* Data Recovery and repair of quickbooks, simply accounting, spread sheets and documents
* VPN (Virtual Private Network) setup, troubleshooting, securing connection, encryption, hiding ip address, connection with lan or wan