SD Card Recovery & Cameral Recovery Services
Looking for data recover from SD card? Did you format your camcorder or camcorder's hard drive has stopped working? Is your digital camera giving you problems? We have solutions if you have lost photos from your digital camera, phone or camcorder's SD card.
SD card data recovery is available for all brands and types. We have experts of logical and physical data recovery from flash cards. We have all kinds of arrangements to rescue your precious photos and videos from broken, physically damaged, accidently deleted or formatted flash memory SD media. We have the ability to recover your sd card even if your camera or computer cannot read it. Call for a free and quick estimate.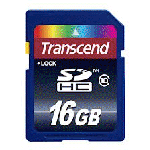 Call 905-272-8324