Virus Removal Mississauga
Virus removal, spyware removal, Trojan removal & adware removal from PC Windows and OS X Mac computers
PC Computer & PC Laptop Virus Removal
We fix computers and laptops infected with viruses, spyware, Trojans, worms, adware and malicious scripts. Are you getting annoying pop ups or virus has destroyed your data and cannot find your programs, files, pictures, music and other files? We have extensive experience dealing with these kinds of problems. Are you getting blue screen of death, panic screen, color circle of death or grey circle of death? Is your computer extremely slow? Call our experts for spyware and virus removal today.



Is your computer freezing or your PC is restarting and you see something like advanced startup options screen with safe mode? Is your computer giving you "disk read error"? Are you seeing "dumping memory" message at the end of a blue screen? Is your computer not showing the right time and date? Is your browser redirecting your to other websites when you use search engine queries? Are you looking for spyware removal service in Mississauga? We are here to help clean your computer from viruses, spware, trojans and hacking scripts.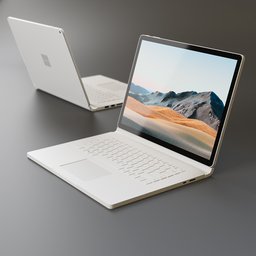 Are you having difficulty changing desktop background? Do you see a black screen with arrow? Is your PC laptop or desktop showing a moving circle when you try to click on an icon, menu or program? Did your data disappear after a virus attack? Is your computer processing non-stop when you are not using it? Are icons on your computer jumping around? Are you a victim of hacking? Do you have difficulty downloading a program or file? Are you facing problem burning data or music to DVD? Are icons on your computer not opening when you click on them? Is your computer screen upside down? Is your PC laptop or desktop taking a long time to shutdown? Is your computer taking forever to start? Is your computer locking up? Did someone install malicious software on your computer to gain control of it? Is someone trying to gain control of your laptop? Is your computer fan making a loud noise? All these symptoms could be due to a virus or spyware infection. All this can happen if your computer security is weak. If you are having one or more than one of the above symptoms, please bring your PC or laptop so that we can clean it, upgrade or fix the operating system and make it secure so that it's not easy for hackers to get into it again. Our virus removal team is ready to clean your PC or laptop.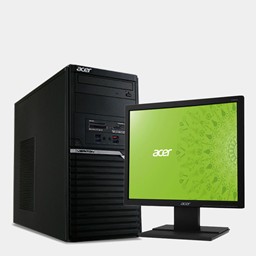 Do you need to format your computer because a virus attacked it or your computer hard drive failed and want to replace the hard drive and want to backup your data? Did your CD / DVD stop working because of a software problem in your PC? Is your laptop making loud fan noise because of a virus activity? USB drivers are damaged and your laptop does not recognize your USB flash drive or external hard drive because of trojan virus attack? Did a virus hijack your Internet explorer browser, Google chrome? Firefox does not start? Do you want to upgrade Windows XP on your computer? Do you want to reinstall windows 10 on your laptop? Do you want to upgrade to windows 8, 10, 11 and up? Is your Windows 10 or Windows 11 slow due to a virus or spyware infection? For virus removal, spware removal and Trojans cleanup please call 9052728324.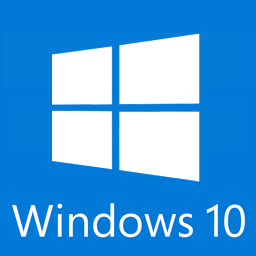 Spware & Virus Removal from MacBook Pro, iMac, MacBook Air, Mac Mini, Mac Pro & MacBook
Before Intel chip was introduced in Mac computers, there were no viruses and spyware infections in Mac computers but as Apple products became more popular, viruses, spware and hacking also became common for Apple OS X. If we look at the current situation, many kinds of doubtful adware and spyware applications can be seen in Mac computers. Most of them are being used for hacking and advertisement purposes. There are different reason why Mac computer become more vulnerable to viruses and spyware. The most common one is, weak software.
If your iMac, Mac Pro or MacBook Pro or any other Mac computer is infected with a spware and virus that is making it slow, the computer is freezing or causing pop ups, we can clean and update it for you. We will make sure the system is well protected against any future threats. Call our service centre Mississauga today.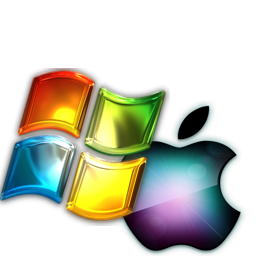 For technical information about viruses and threats please read useful instructions here How to protect computer.
Tags:
# Virus Removal from Mac
# Virus Removal from Apple
# Virus Removal from Mac Pro
$ Virus Removal from MacBook
# Virus Removal from MacBook Pro
# Virus Removal from MacBook Air
# Virus Removal from Mac Mini
# Virus Removal from iMac
# Virus Removal from iMac Pro
# Spware Removal from Mac
# Spware Removal from Apple
# Spware Removal from Mac Pro
# Spyware Removal from MacBook
# Spyware Removal from MacBook Pro
# Spyware Removal from MacBook Air
# Spyware Removal from Mac Mini
# Spyware Removal from iMac
# Spyware Removal from iMac Pro
# Trojan Removal from Mac
# Trojan Removal from Mac
# Trojan Removal from Mac mini
# Trojan Removal from MacBook
# Trojan Removal from MacBook Pro
# Trojan Removal from MacBook Air
# Trojan Removal from Mac Pro
# Trojan Removal from iMac
# Trojan Removal from iMac Pro