What hard drive repair means?
Hard drive is computer part used in computers for data storage. If a hard drive fails, a recovery attempt is made to retrieve all the data. Hard drive repair does not necessarily mean data recovery. Hard drive repair can include repairing of USB port if it is an external drive, replacing of the pcb inside an external hard drive enclosure, repairing the internal pcb of the actual drive etc. Mostly hard drive repair without data is not difficult and does not cost too much.
Hard drive repair may also mean recovering the data if the drive is failing. Sometimes a hard drive can fail due to all or some of the facts mentioned above. If the drive has data, the above steps can be taken to first repair the drive and then once the drive is back to life, data can be transferred. When data is involved, all precautions are made not to lose data. This kind of operation is known as repair and data recovery. Sometimes, if the drive needs new heads or motor, it is still a repair process but the cost of data recovery as a result of this process, is comparatively high. Is using the drive after repair recommended? This is very important question. It is not a good practice to use a drive that has minor problem, a drive that is refurbished and a drive that has been fixed at an advanced level. The reason behind it is to avoid future damage in case of data loss if the drive fails again which is quite possible.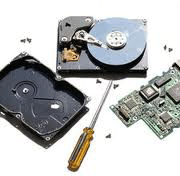 The other kind of drive repair belongs to software. If hard drive has some issues with readability, has a virus infection or if it is not accessible, it will need to be reformatted. This process will wipe all the existing data. Reformat will setup the drive again by avoiding bad sectors. If the file system is corrupt or the drive has virus, formatting it will solve those issues. Sometimes, the drive will be inaccessible due to hardware failure and may asked to be initialized which will cause the files system failure. Formatting the drive in this kind of situation might not work.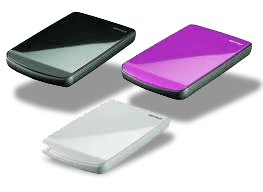 Click here to contact us