MacBook Pro Repair for Oakville, Milton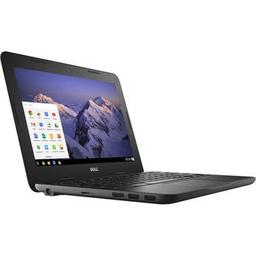 Which MacBook Pro You Have?
MacBook Pro 13", 14", 15", 16" & 17"
13" family includes 13.3" MacBook Pro a1278 (2008-2012), a1607 (touch bar, non touch bar 2016-17), a1708 (touch bar, non touch bar 2016-17) a1989 (touch bar, non touch bar2018, 2019), a2159 (touch bar, non touch bar), a2289 (touch bar, non touch bar), a2338 (touch bar, non touch bar), a2251 (touch bar, non touch bar) and newer models. 15" are a1286 and a1398. They have built-in RAM, PCIE SSD and retina screen but don't have DVD drive. The 16" and 14" MacBook Pro was released in 2021. Both have RAM and SSD integrated into the logic board. The 17" inch a1297 was released in 2009. The next model was released in 2011. All the above models are from 2008 to 2023. These models are mixed with Intel, T2 chip, m1 and m2 chips.  T2 chip was introduced in 2018 and M1 was included in 2020.
MacBook Pro Logic Board repair
A1278 logic board known as motherboard has separate RAM, hard drive and DVD drive. From 2013 to 2015 models, the RAM is built-in on the board. 2016 and 2017 also have built-in RAM. These models have SSD drive while the previous models had traditional drive. From 2018 to the latest model, the RAM and hard drive storage is built-in to the logic board. Logic board is the main engine of a MacBook Pro laptop. This model logic board has built-in CPU, graphics card and different components responsible for the smooth operation of the board. If the logic board goes bad, it is possible to fix it. There are more than one reasons for logic board failure. It can die due to manufacturing defects. Heat can kill the GPU or other components. Short circuit can damage it. Physical damage, liquid or water spill can kill it too. If your MacBook Pro is dead or has no power, we are here to help.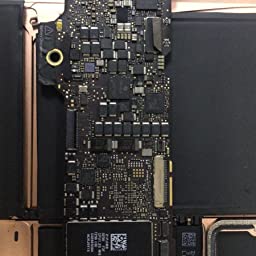 MacBook Pro Keyboard Repair
Keyboards in Apple laptops are very popular among users due to proper backlight, keys softness, flexibility and ease of use.  Keyboards are replaceable in all 13" MacBook Pro machines. There are two ways to replace the keyboard. A new base can be replaced with track pad and keyboard together pre-installed on it or just the keyboard can be removed and replaced with a new one. A keyboard is also repairable without replacing it. For example if some keys are broken or sticky, they can be replaced individually. Almost all keyboards have backlight attached to them. A lot of times, the backlight is also damaged especially if the keyboard is liquid damaged. Backlight board part is not part of the keyboard and must be installed or replaced separately. The keyboard replacement cost varies from year to year and model to model. Mostly keyboard replacement in newer models is complicated and replacement keyboard cost more. Keyboard replacement process usually takes a couple of hours depending on model.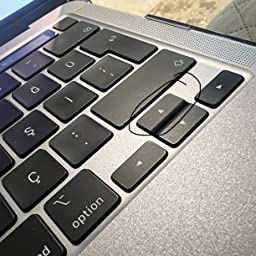 MacBook Pro Track Pad Repair
Track Pad is a built-in part that is used as a mouse when it comes to computer usage. All Mac laptops come with track pad. Track Pads can go bad too. No cursor movement, no click function, auto cursor movement and auto clicks are the most common issues in MacBook Pro track pad. This can happen due to natural wear and tear, manufacturing defect, electronic failure or liquid spill. Some MacBook Pro laptops come with smaller Track Pad and some like newer model have a little bigger track pads. When they fail, they must be replaced.  Those models which have mounted batteries, the track pad can be removed comparatively easily while in other models where the battery is glued to the bas are not easy ones. In any case, trying to replace this part without any experience can be harmful for the computer. It is therefore recommended to let a trained and certified technicians to the job properly.

MacBook Pro Screen Repair
Different MacBook Pro models have different screens types and sizes. For example a1278, a1297 and a1286 have an LCD and a glass on top of LCD. Both can be replaced. The glass has is glued to the screen assembly. The LCD can only be removed when the glass is taken of the screen. These screens are regular screen. After a1278 model, Apple introduced retina screens in all newer models. The screen resolution is excellent in all future (roughly from mid 2012 models) Mac laptops.  Our Macintosh certified technician can correctly install a fully new screen assembly. We also offer used Original MacBook Pro screen replacement screens. Please call at 905-272-8324.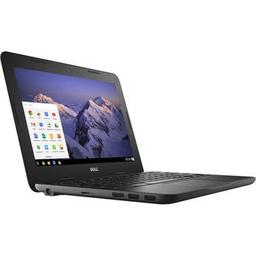 MacBook Pro Battery Repair & Replacement
A battery is a power backup part in a laptop. Many kinds of batteries are found in different MacBook Pro laptops. A1383 and a1321are used for a1286 MBP. A1322 is used in a1278 MBP. The 13" a1425 has battery model a1437. A1502 uses a1493 and a1582 battery and so on. Batteries are consumable items and can die at some point. The main reasons of failure are mostly liquid damage, wear and tear, age, manufacturing defects etc. All Mac laptops' batteries are replaceable. Some are mounted with screws and others are glued to the bottom case and very hard to remove.
The installation time is different due to the above reasons. Some of the symptoms when a battery has a problem are, machine will not turn on, the computer will behave strangely and it may shutdown randomly. When it comes to quality, there is more than one kind of batteries available for all MacBook Pro machines. There are cheaper priced low quality, medium quality and high quality batteries available in the market. If you have a need to replace a failed battery in your MacBook Pro, call our certified technician today at 905-272-8324.