Welcome to Computer Star - Apple Certified Technicians


About US
Our Microsoft, CompTIA A+ and Apple Certified technicians at computer Star can perform Mac repair, Apple watch repair, MacBook Pro repair and can recover Apple and other computer brands. We work on iMac, MacBook Air, Mac Pro & Mac mini machines from Apple. iPad repair, iPhone repair, PC & laptop repair at affordable rates. We specialize in data recovery from iPad, Mac, iPhone, cell phones, and PC laptops / desktops. Serving Mississauga, Oakville, Milton, Burlington, Brampton, Etobcoke, Hamilton, Richmond Hill, Totonto GTA & outside GTA.
We are known for Mac repair service in Toronto GTA. We have a special MBP Permanent GPU Repair service available for 2010, 2011, 2012 Retina and 2013 Retina Logic boards. We can repair and recover MacBook Pro retina, non-retina (13" or 15") from 2008 to latest models. All Apple products repairs by Apple certified technicians with 90 days warranty. Apple MacBook repair is always dependent on Apple parts. We have all kinds of Mac parts in stock. This makes us the most successful MacBook & MacBook Pro repair store in GTA. For most of our services (including hard drive, Mac, Laptop, computer data recovery), we offer free pickup for all GTA cities.
We specialize in Liquid damage Logic Board Repair. If you have a MacBook or MacBook Pro Retina or Air damaged with water or any liquid, we can help. We have high success rate with water damage repair when it comes to Apple products. We offer hardware and software upgrades for all Apple laptops. We can change RAM, SSD, battery, screen and logic board in all models like a1278, a1286, a1425, a1398, a1708, a1706, a1466 and all newer models. Similarly we can replace all the above parts in MacBook, MacBook Pro, MacBook Air etc. We offer screen replacement and repair service for all Mac laptops. We have most parts in stock. We can upgrade SSDs in all Mac laptops that allow for hard drive upgrade. We can repair MacBook DC jack/ power jack, front glass, trackpad, speakers, keyboard, wifi, Bluetooth and liquid damage SSD and setup or tune-up Mac, MacBook Pro etc.. We work on 2015 12" MacBook where we can fix software issues and can repair / replace parts in this model. If your MacBook is slow or freezing or rebooting, you can bring it for troubleshooting. We also sell MacBook chargers. We offer password reset help for some models that officially allow resetting passwords.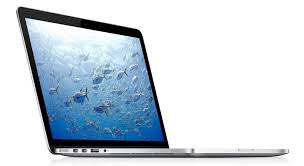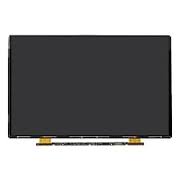 Special Service for MacBook Pro GPU Crash
We also offer some unique services for certain MacBook Pro models. These Apple MacBook Pro laptops use a third party gpu on their logic board which has been causing GPU crash problems. These include A1286 late and early 2011 15" MacBook Pro, A1398 early 2013 15" MacBook Pro Retina, A1398 mid 2012 15" MacBook Pro Retina, A1286 2010 15" MacBook Pro, A1297 MacBook Pro 17" late and early 2011 and A1297 2009 MacBook Pro 17". All these models use a logic board that has a built-in GPU from third party. With the passage of time, this GPU dies due to heat issue. Replacement or reflow solution for GPU in this model works for sometime and then it dies again. We can eliminate this issue on permanent basis. We have been providing this successful solution since 2017. There is another model (mid 2014) with a random CPU crash history. We have solution for that too. Whether it's a normal Macbook or MacBook Pro repair need or you are looking for 2010 GPU panic repair, 2011 GPU failure solution or 2013/2014 CPU crash problem, we are here to help.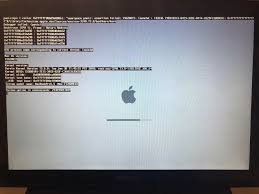 iMac, Mac Pro, iMac Pro, Mac Mini Repair
We offer Mac computer repair services for different desktop families. We work on iMac, iMac Pro, Mac mini and Mac Pro desktop computers. We do both hardware and software troubleshooting and repairs. In software we can fix OS X problems, install parallels or setup Boot Camp (XP, Windows 7,Vista, 10, 11) on any Mac desktop. We can fix a variety of hardware problems and can perform upgrades and replace parts like repairing or replacing logic board, solve slow or freezing issues due to hardware, replace or repair power supply, repair or replace screen etc. We can setup Time Machine and network Mac desktops, laptops, Time Capsule, Apple TV, iPhone, iPad and other computers and laptops.
We work on all iPad models including but not limited to ipad 3, iPad 4, iPad 5, iPad Air, iPad Air 1, iPad Air 2, iPad Air 3, iPad 4, iPad Air 5, iPad 6th Gen, the new iPad, iPad 2017, iPad 2018, iPad mini, iPad Pro and all older and newer models. We can fix iPad software and hardware issues. In software, we can reset iPad IOS, refresh it, backup data, restore data, fix black screen issues, fix ios startup issues, setup and transfer data to new iPad,  fix rebooting issues and all other software related problems. In hardware we can replace or repair LCD screen, touchpad digitizer, battery, charging port, liquid spill on logic board, speakers, microphone, camera, power on/off button, volume/vibration button, home button, components on the logic board and all other problems.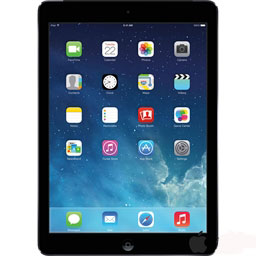 We repair all iPhone models like iPhone 5, 5s, 6, 6s, 7, 7 Plus, 8, 8 Plus, 10, 10 Max, XS, 11, 11 Pro, 11 Pro Max, 12, 12 Pro, 12 Mini, 12 Pro Max, 13, 13 Mini, 13 Pro Max, 14, 14 Plus, 14 Pro, 14 Pro Max and all newer models. Our Apple qualified technicians can replace and repair LCD, battery, speakers, charging port, charging chip, logic board, liquid damage logic board, camera, microphone, power button, home button and more. We can fix touch disease issue, charging chip issue, iPhone stuck on recovery mode or iTunes symbol and all other problems.
Data recovery experts specializing in computer hard drive, laptop drive, Mac drive, m.2 ssd, NAS, SAS, Raid, Server hard drive, usb flash drive, external hard drive (all brands and models), internal drive, mSATA, PCIE ssd, Apple flash memory, Apple logic board built-in memory, head transplant, bad sectors, deleted data, formatted drive, damaged file system, encrypted data, windows files system damaged, Mac OSX corruption, iPad and liquid damaged iPhone data recovery service. We do data transfer from old computer to new (Mac, Windows, Linux etc.).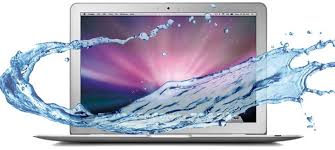 We can recover liquid damaged iPhone, any android phone with liquid spill, MacBook Pro liquid damaged or any other hardware / software failure, built-in SSD memory flash on logic board used in modern MacBook Ro models, any tablet or iPad logic board water damaged memory and all other situations. We can transfer data from any computer, phone and tablet to an external hard drive. We can recover data from servers, outlook PST file, blackberry, SCSI drives and PC laptop internal drives. We recover data from SSD drives being used in Mac, PC and other tablets and computers. In addition to normal data recovery from MacBook Pro laptops, we also have a special data recovery service from 13" and 15" MacBook Pro Retina touch bar 2016, 2017 models A1707 and a1706. These MacBooks have flash memory integrated on to the logic board. We have special technology to recover data from touchbar 2016-17 Macbook Pro. For emergency data recovery you can trust us.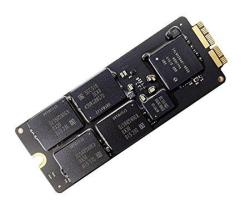 In raid data recovery, we can help with raid 0 (stripping), raid 6 (dual parity), raid 5 (distributed parity), raid 1 (mirroring) etc. We can repair and recover bad failed member hard drives of the raid and rebuild the raid to get all the important data.
We recover data from USB flash drives from all makes and models. We can recover data from corrupted file system, virus attack and USB sticks that malfunctions due to failed firmware. USB repair also involves hardware related issues. We can recover USB flash drive that is physically damaged, has failed controller, USB port is broken slightly or it's severely damaged. We can repair damaged circuit on the USB logic board. We use special tools for USB memory drives that are completely dead. We can remove nand chips and extract data after decoding it. We have high success rate with dead USB flash drives. We can work on component level when it comes to failed USB flash boards.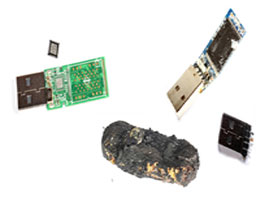 Externa Hard Drive Data Recovery
Computer Star specializes in data recovery from external hard drive from all brands and models. We can repair and recover external desktop drives, portable drives, NAS drives, external SSD flash media drives and all other types of external storage devices. We do software and hardware work related to data recovery. We can do electronics repair, head transplants, heads stuck on platters, firmware chip replacement, firmware transfer, fix components on PCB and all other data recovery related jobs. We have all the required tools and technology. We work on hard drives in clean environment. We work on all types of external hard drives whether they are Mac, Windows, Linux or Android related. Because our technicians are Microsoft, ComptIA A+ and Apple certified, we equally specialize in Windows, Linux and Mac data recovery.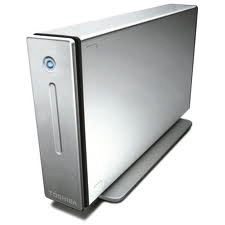 We work on all brands when it comes to PC laptops and desktops. We can replace and repair screen, motherboard, DC jack or power port, keyboard, Wifi card, track pad, battery, chargers, USB ports, hinges, USB C ports and all other parts. In desktops, we can replace or repair motherboard, graphics/video card, ethernet card, Wifi card, power button, USB ports, HDMI ports, display ports and more. For reliable PC repair call us today.


In software we can remove virus, spyware, malware, Trojans, hacking, malicious and other harmful programs. We can speed up notebook laptop and desktop, fix freezing problem, and solve Windows corruption issues. We can troubleshooting any problem in Windows and install or setup Programs. We can reset lost password, fix startup issues, solve wireless connection issues, upgrade Windows (old and new versions) and can share internet and files. We can deal with any hardware or software issues in Windows, Linux, Unix and android based laptops as well as desktops. You can contact laptop repair sepcialists today.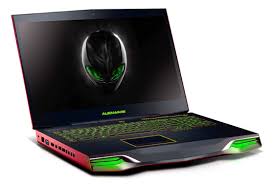 We can help with many other services like Setup new Internet connection, Secure your unsecured wireless router, service PlayStation repair / Xbox 360, email problem / setup, software upgrades, printer problem, setup new desktop, laptop or printer, printer sharing on Mac, laptop & PC network (wired or wireless), PC laptop and desktop tune-up,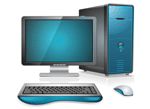 If you want to sell your Apple products, we are here to help. We offer quick cash broken, used and working Apple products. We buy iMac, iPhone, iPad, MacBook, MacBook Pro, PC laptops, MacBook Air, Mac mini, Mac Pro, iMac Pro etc. We also sell Apple products.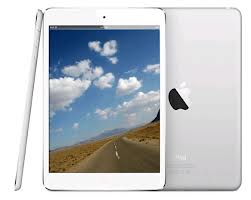 Free Pickup for data recovery Service
Pickup service (free of cost) available for Mississauga, Brampton, Oakville, Burlington, Milton, Hamilton, Guelph, Etobicoke, Caledon, George Town, North York, Richmond Hill, Markham, Niagara Falls, Thorn Hill, Scarborough, Toronto, Downtown Toronto and all over GTA.
Free Pickup for Mac or MacBook Pro Repair Service
Mississauga, Oakville, Burlington, Milton, Etobicoke and Brampton.
We serve Kitchener, Cambridge, Ridgeway and nearby cities of GTA including Canada, US, UK and all other coutnries.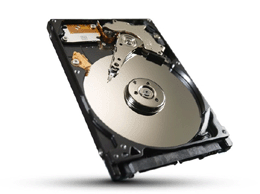 How it works
For all our services we will provide you with a free quote before we start. We charge by the job, not by the hour.
Tags:
#Macbook pro lcd replacement
# macbook pro lcd repair
# macbook pro screen replacement
# macbook pro screen repair
# macbook air screen replacement
# macbook air lcd replacement
# macbook screen replacement
# macbook screen repair
# macbook lcd replacement
# Liquid damage Logic Board Repair
# Macbook Pro service
# MacBook Air ssd upgrade
# MacBook Retina repair
# MacBook repair
# A1398 logicboard repair
#Macbook parts replacement
# Macbook pro screen repair
# Late 2013 random crash fix
# MacBook Air Repair
# MacBook Pro battery replacement
# MacBook Pro glass repair
# MacBook Pro LB repair
# MacBook LB replacement
# late, early 2011 MacBook Pro video repair
# a1398, 2012 MacBook Pro logic board repair
# MacBook screen replacement
# early 2013 Macbook Pro logic board repair
# 2010, a1286 MacBook Pro logic board repair
# MacBook pro keyboard repair
# MacBook Air Screen Replacement
# MB air Troubleshooting
# MacBook Pro charger
# MacBook Air Battery
# MacBook Pro screen repair
# Fix slow MacBoook
# Password help
# 2009, 17", a1297 MacBook Pro logic board repair
# Speed up MacBoook
# Mac laptop upgrades & troubleshooting
# Apple Desktops
# Mac computer repair
# iMac repair service
# iMac logic board repair
# Mac mini repair
# Fix slow Mac
# Install parallels on Mac or setup Boot Camp (XP, Windows 7,Vista) on Mac
# Fix power supply problems
# Mac computer upgrades & troubleshooting
# Network Mac Computers with Time Machine
# iPads
# iPad Repair
# iPad screen repair
# iPad 6th Gen. repair
# iPad lcd repair
# iPad setup
# iPad mini repair
# iPad screen/glass replacement
# iPad 6 digitizer Replacement
# iPad digitizer replacement
# iPad mini digitizer
# iPhones
# iPhone repair service
# iPhone screen repair
# iPhone digitizer replacement
# lcd repair
# PC Desktops
# PC repair
# Virus removal
# Adware, worms, malicious
# codes & popups cleaning
# Virus infection Removal
# Spyware Removal
# Trojan removal
# Free antivirus
# computer repair
# Fix slow computer
# Wireless setup
# Lost WindowsPassword?
# Software/hardware repair
# Upgrade Windows 7
# Troubleshoot router or Internet problems
# Computer is restarting fix
# Data Recovery
# Data Transfer
# Imaging or backup
# Raid data recovery
# USB flash drive recover
# Phone Data Recovery
# USB external hard drive recovery
# Mac Data Recovery
# MacBook Pro Data Recovery
# SSD data recovery
# PC data recovery
# SCSI data recovery
# Blackberry data recoveryiPad & iPhone data recovery
# Hard Drive Repair
# USB repair
# External hard drive repair
# SSD repair
# data recovery from macbook pro retina touch bar 2016, 2017, 13", 15" a1707, a1706
# Emergency data recovery service
# Servers / network recovery
# Outlook Recovery / Outlook Express repair
# Burn Data to DVD, CD & external hard disk)
# Buy & Sell
# Want to sell your Mac ?
# iPhone for sale
# Sell MacBook Air, MacBook Pro
# We buy used and broken MacBook Pro Laptops
# Mac parts available
# iPad for sale
# Setup new Internet connection
# Other Services
# Internet Connection help, Secure Your unsecured wireless router
# PlayStation repair / Xbox 360 Repair service
# Internet connection issue
# Email Problem / setup
# Software upgrades help
# Printer Problem
# Laser Printer repair
# Notebook/netbook repair/service
# Setup new desktop, laptop
# Setup new printer
# Setup Mac, MacBook
# Printer sharing on Mac, laptop & PC network (wired or wireless)
# PC, Apple laptop tune-up
# Any other PC laptop trouble e.g. Power, rebooting, freezing, Computer Help
# On-Site printer repair
# PC Laptops
# Laptop screen repair
# Laptop repair
# Lost WindowsPassword?
# Laptop motherboard repair
# Notebook LCD screen repair
#Laptop startup Problem
# Fix wireless connection problems
# Upgrade Windows 7
# Dell, Acer, Toshiba, Lenovo, Samsung, HP laptop repair
# Share Internet, files
# Laptop DC jack repair
# Notebook power port repair